Arna Miller
Very Rude
ABOUT THIS POSTER
I was looking at vintage travel posters for inspiration. Travel posters are typically so romantic and show a perfect scene, but sometimes other people are rude, and sometimes it's even you who is the rude one. But riding around Maastricht or Amsterdam on your bicycle is still beautiful and fun.
SPECS
INK: 4-color handmade screen print
SIZE: 18" x 24"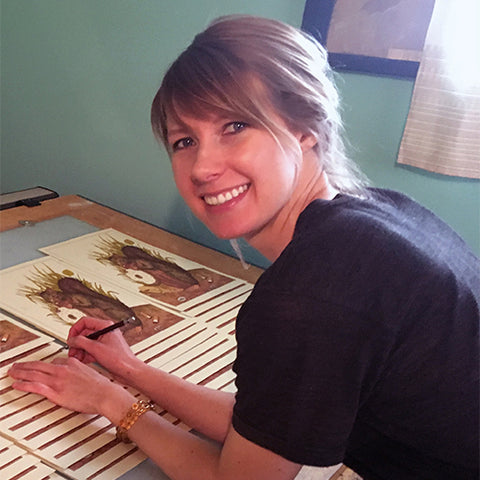 Meet Arna Miller
LOCATION  
Maastricht, The Netherlands

ABOUT
I am from Denver, and recently moved to Maastricht, The Netherlands. With a university degree in architecture and a passion for drawing, I learned how to screen print in 2010 and turned it into my career, printing my own designs and also for clients. Since then I've showed all over the US and sell prints online. In my art I create narrative illustrations that depict magical moments. I often use text to tell part of the story, but like to leave most of the narrative up to the viewer.

SEE MORE
by Arna Miller