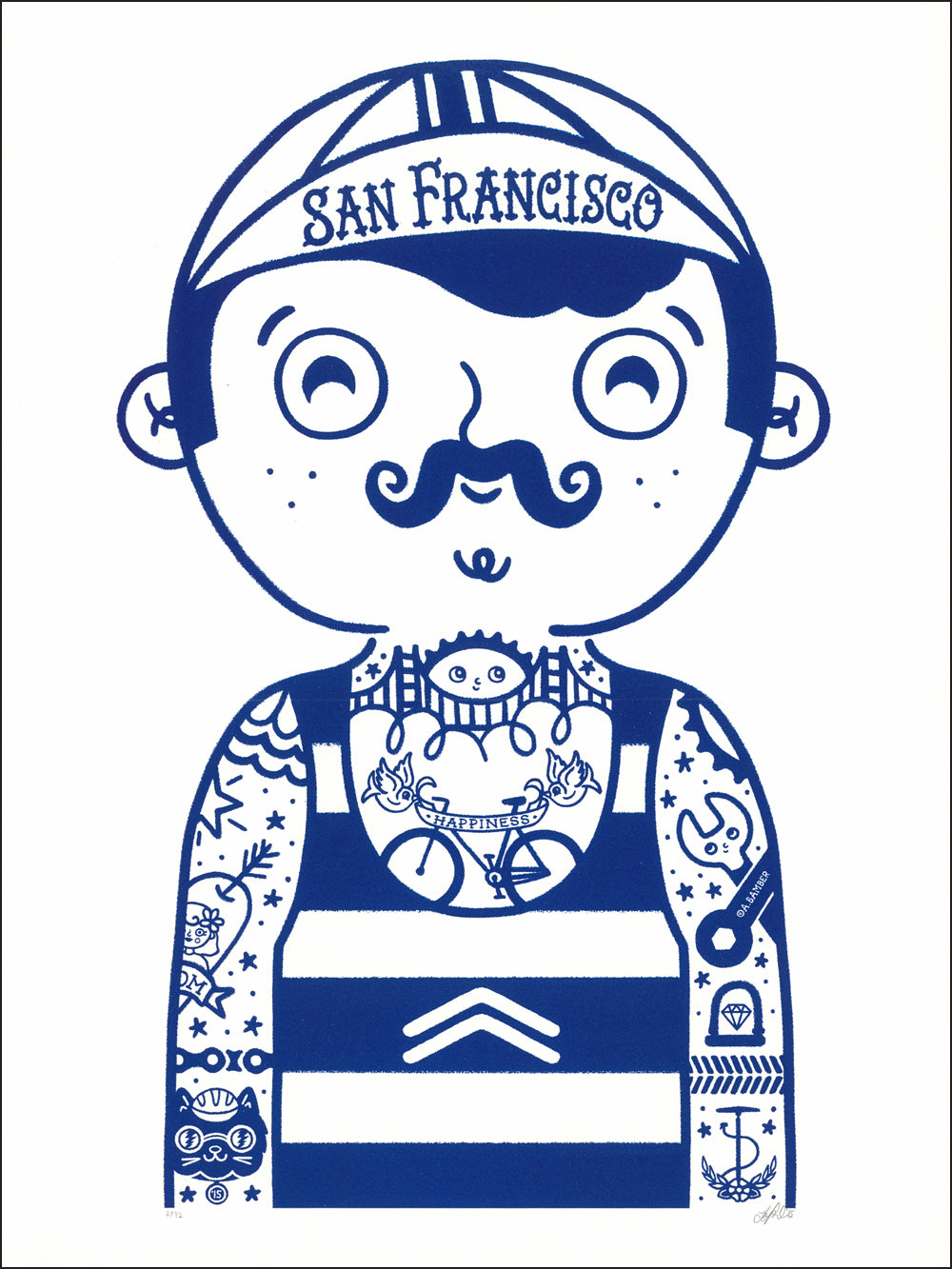 Adrianna Bamber
The Bicyclist
ABOUT THIS POSTER
Every tattoo has a story, every bicyclist is on a journey. The better the weather in San Francisco, the more bicyclists reveal their tattoos on the ride.
SPECS
INK: 1-color handmade screen print
SIZE: 18" x 24"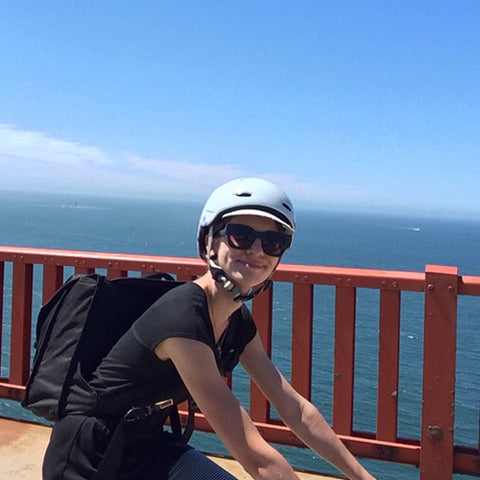 Meet Adrianna Bamber
LOCATION  
San Francisco, California USA
ABOUT
Adrianna Bamber is an illustrator and designer based in beautiful San Francisco, California. Adrianna illustrates cute characters and designs products for children and the young at heart. She enjoys seeing the faces of people light up with excitement upon viewing her designs. She also enjoys adventures and drinking tea.
GET IN TOUCH with Adrianna Bamber
SEE MORE
by Adrianna Bamber