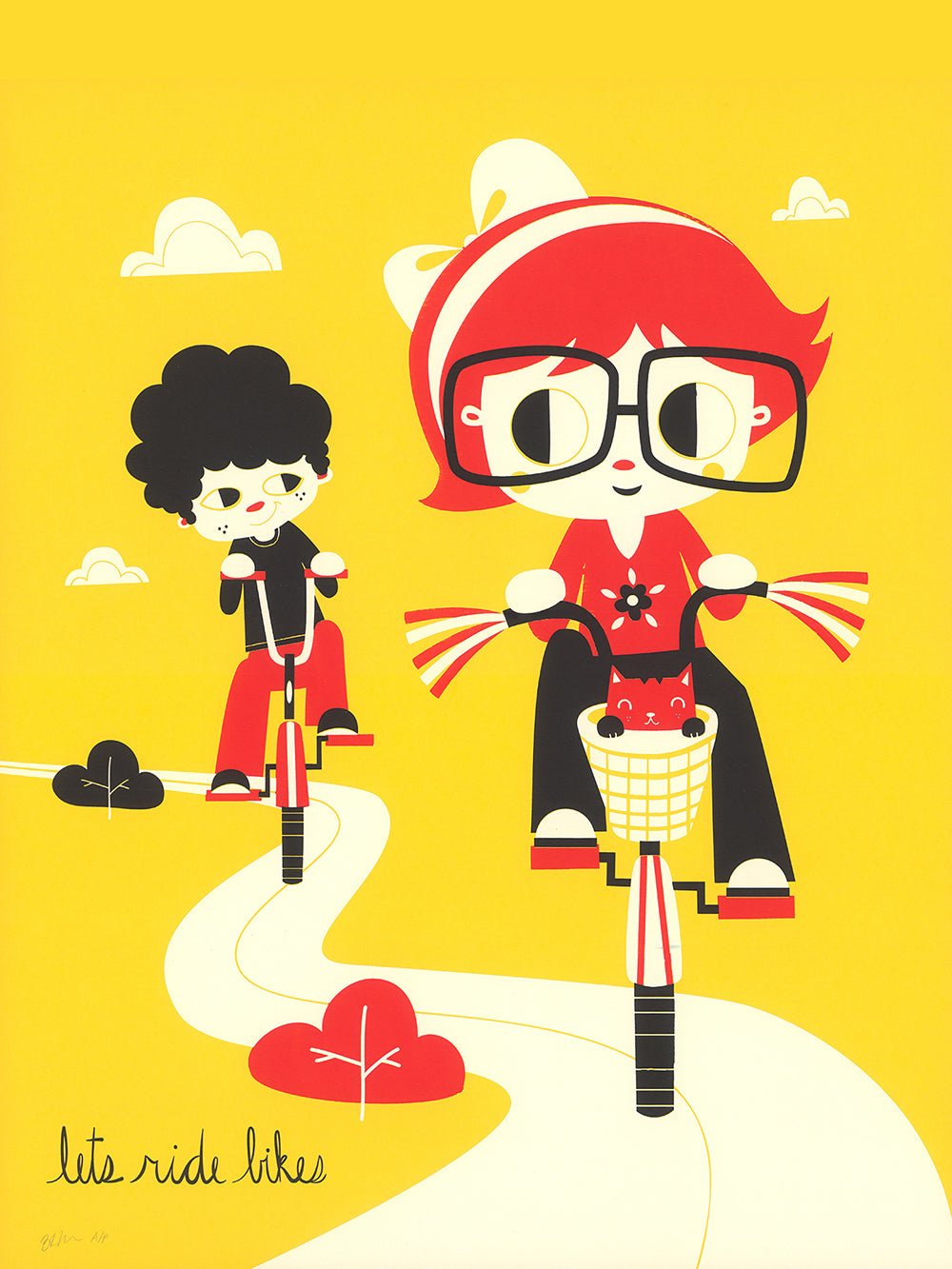 Zara Gonzalez Hoang
Let's Ride Bikes
ABOUT THIS POSTER
I wanted to make a poster that celebrated the joy of riding with friends.
SPECS
INK: 3-color handmade screen print
SIZE: 16" x 20"
Meet Zara Gonzalez Hoang
LOCATION  
Falls Church, Virginia  USA
ABOUT
Zara Gonzalez Hoang is a designer & illustrator originally from the frozen tundra of Minneapolis, Minnesota. She currently lives in Virginia in a magical house in the suburban woods with her husband, curly coated corgi and tiny human-shaped demon. She is inspired by fairy tales, nature, travel and 80s Saturday morning cartoons.
GET IN TOUCH with Zara Gonzalez Hoang
SEE MORE
by Zara Gonzalez Hoang