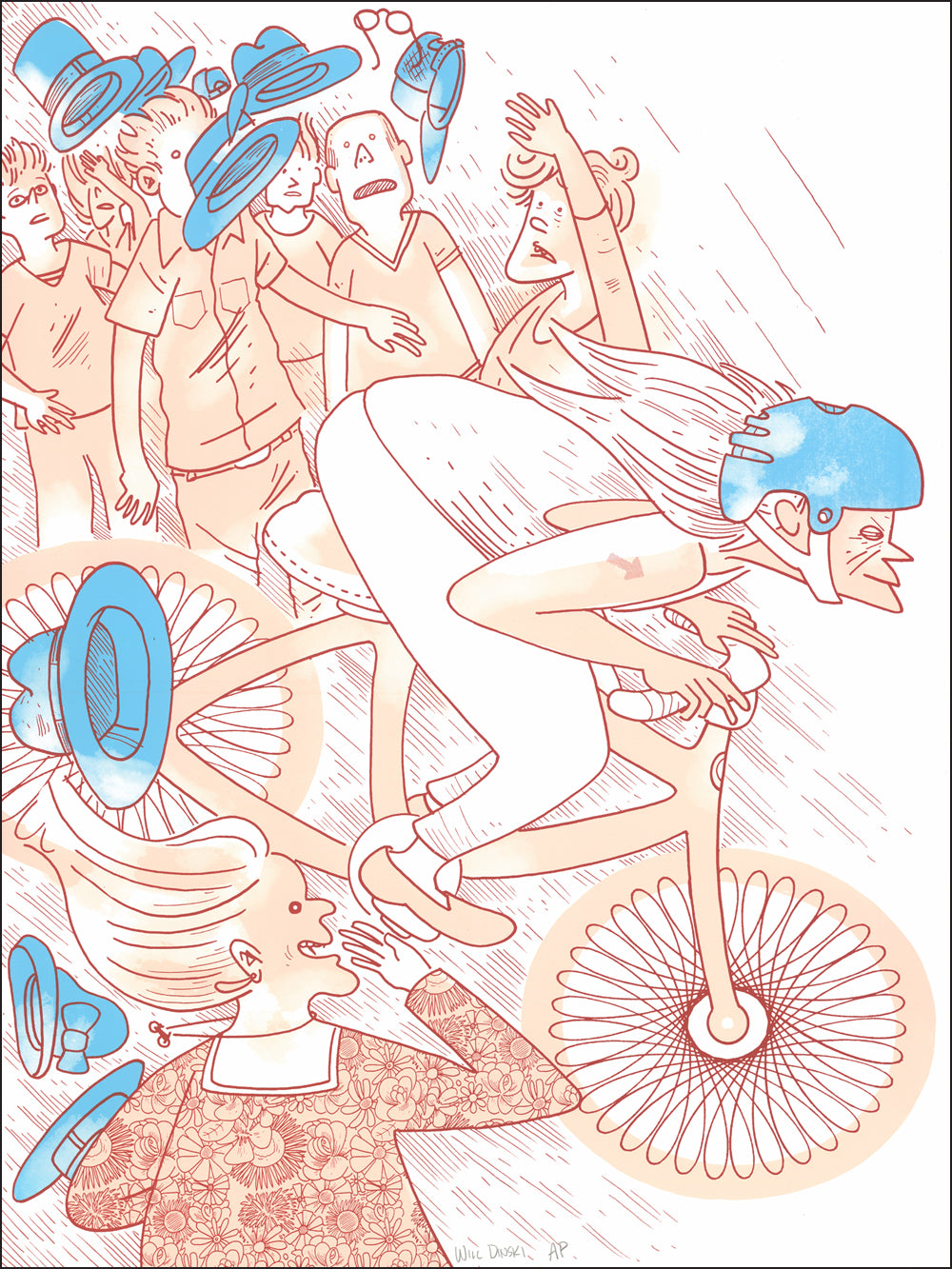 Will Dinski
Speedy
ABOUT THIS POSTER
I wanted to draw something that showed the feeling of riding super fast on a bike. I also wanted to do something a little different, with a sense of humor—hence the hats.

SPECS
INK: 3-color handmade screen print
SIZE: 18" x 24"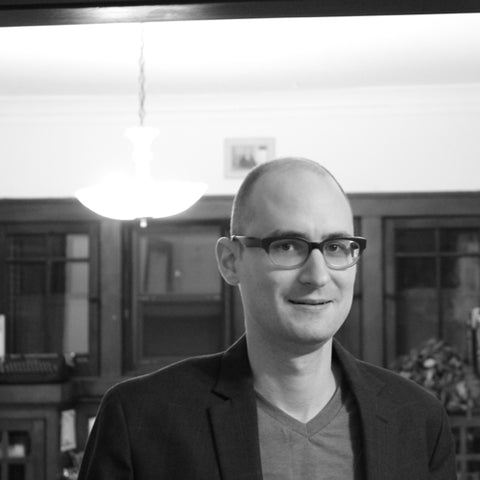 Meet Will Dinski
LOCATION  
Minneapolis, Minnesota  USA
ABOUT
I have worked in design and print production for over ten years, and have been illustrating and drawing comics for much longer. My books have been published by Top Shelf Productions and 2D Cloud, and my new book Trying Not to Notice will be published in fall 2016 by 2D Cloud.
GET IN TOUCH with Will Dinski
SEE MORE
by Will Dinski