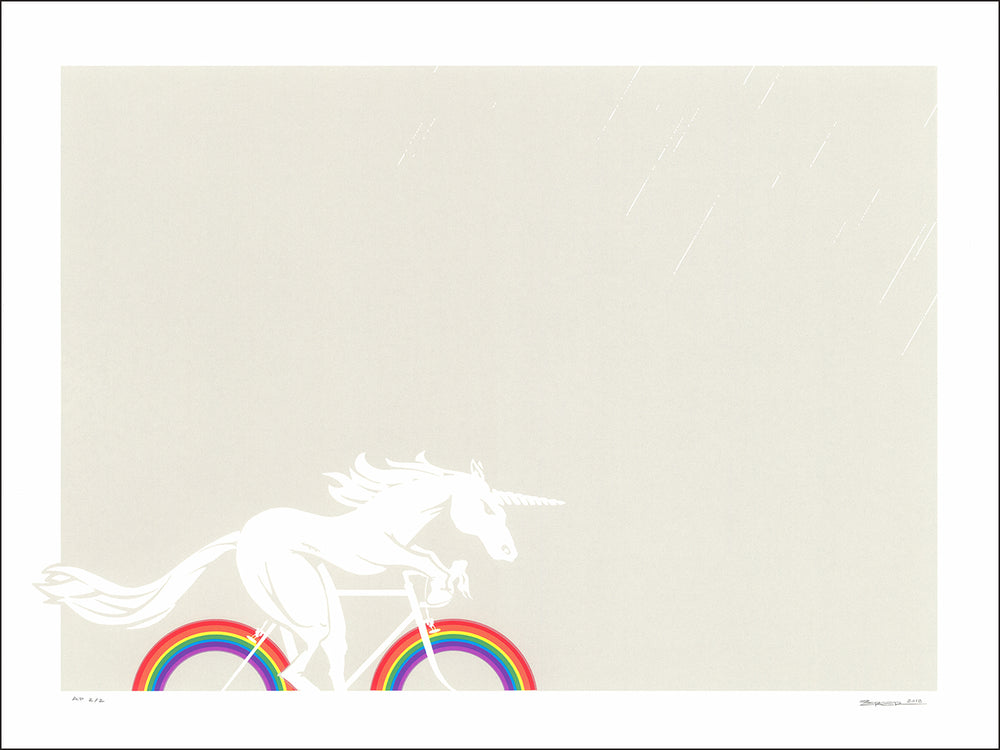 Todd Zerger
Riding Rainbows
ABOUT THIS POSTER
Cycling has been a source of many happy, magical moments in my life and yet also connects me to my stubborn determination to go faster, further, higher. I was seeking a design that was graphically simple and conceptually about the magic of riding but which, on closer inspection would give a nod to the rush of adrenaline, the grimace of determination that even a unicorn riding rainbows would sport as it charges toward the finish line.
SPECS
INK: 5-color handmade screen print with silver metallic
SIZE: 24" x 18"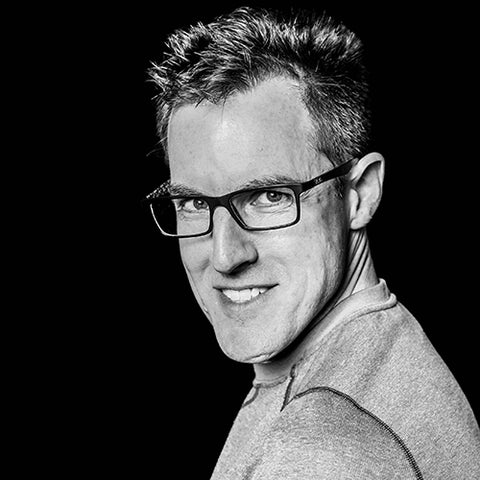 Meet Todd Zerger
LOCATION  
San Francisco, California  USA
ABOUT
Born under a wandering star (over California that wandered over to Minnesota), bikes have been my lifelong companions. Design came later but the two have been the faithful roommates of my heart for as long as I can remember.
GET IN TOUCH with Todd Zerger
SEE MORE
by Todd Zerger