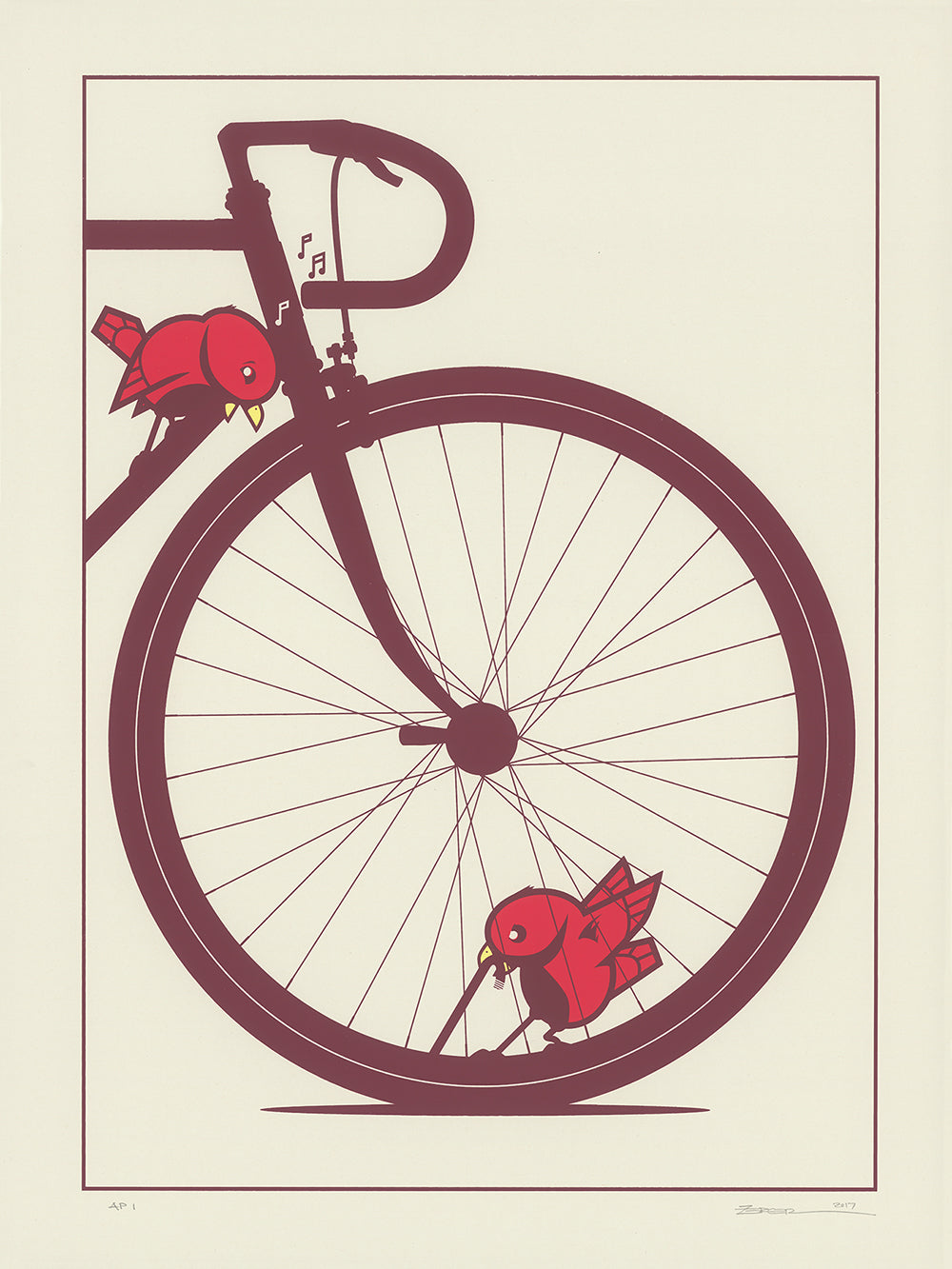 Todd Zerger
Early Bird
ABOUT THIS POSTER
They say "the early bird gets the worm" but this morning Early Bird gets a valve stem instead and Laughing Bird sings a merry song at his expense. When I was designing this print I would often bike up to Bread and Chocolate on Grand Avenue in St. Paul and enjoy breakfast on the sidewalk while urban birds spent the morning hunting wild croissant crumbs.
SPECS
INK: 3-color handmade screen print
SIZE: 18" x 24"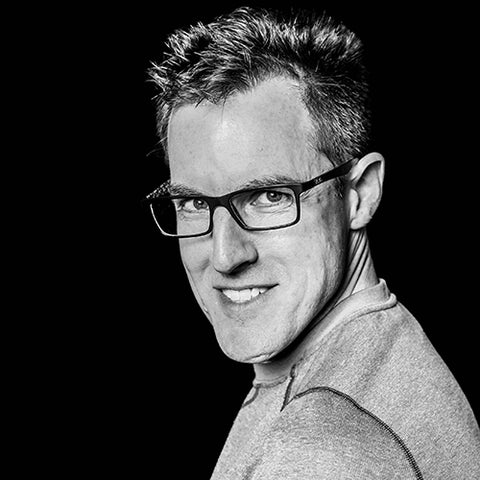 Meet Todd Zerger
LOCATION  
San Francisco, California  USA
ABOUT
Born under a wandering star (over California that wandered over to Minnesota), bikes have been my lifelong companions. Design came later but the two have been the faithful roommates of my heart for as long as I can remember.
GET IN TOUCH with Todd Zerger
SEE MORE
by Todd Zerger