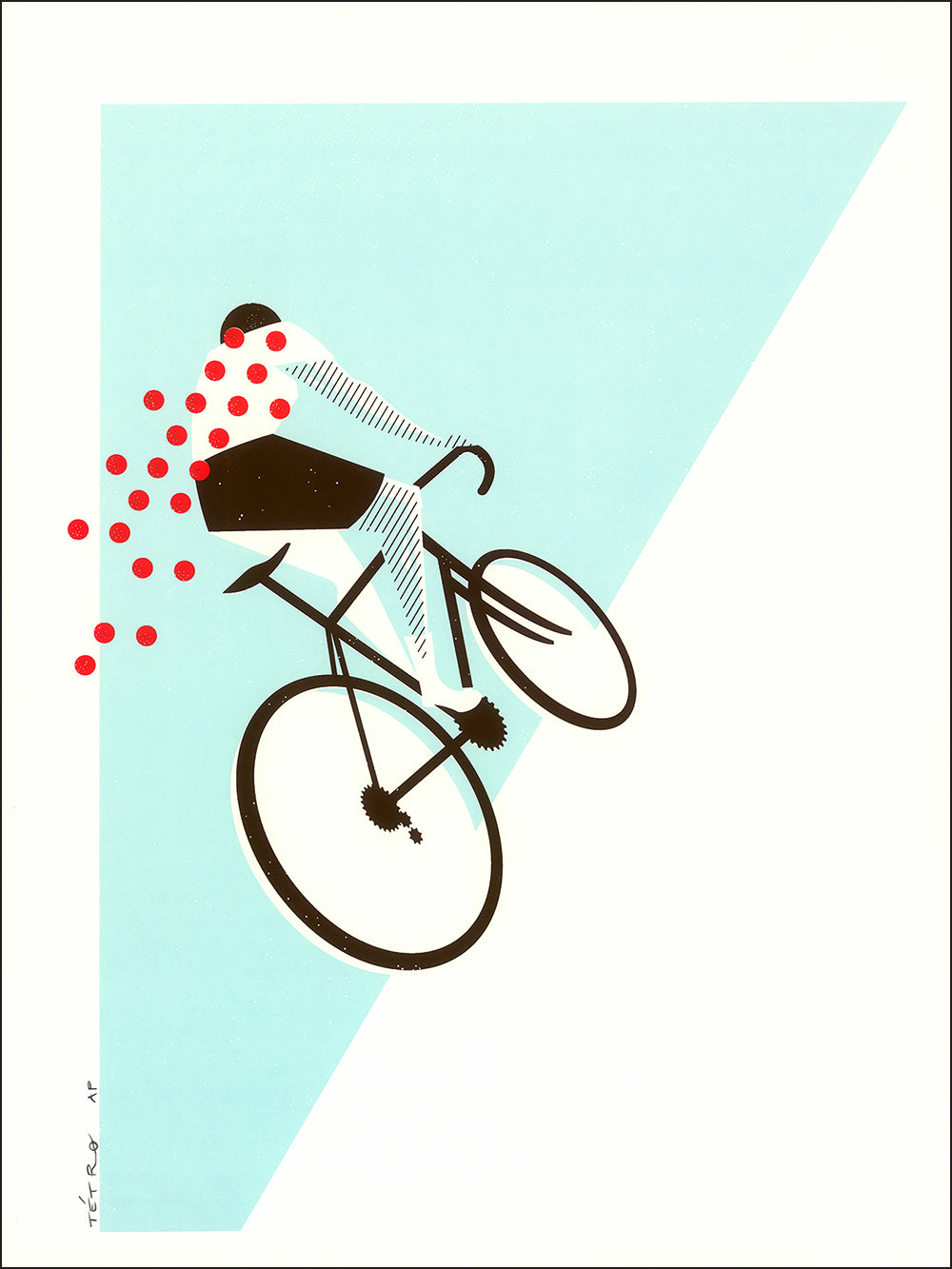 TÉTRO — Paul + Andrea Tétrault
King of the Mountains
ABOUT THIS POSTER
The lore of the polka dot jersey is equaled only by the suffering it takes to win one. It seems only fair the King of the Mountains be bestowed with the loudest of the winners' jerseys. This simple and graphic composition pays homage to the polka dots and the titans who wear them.
SPECS
INK: 3-color handmade screen prin
SIZE: 18" x 24"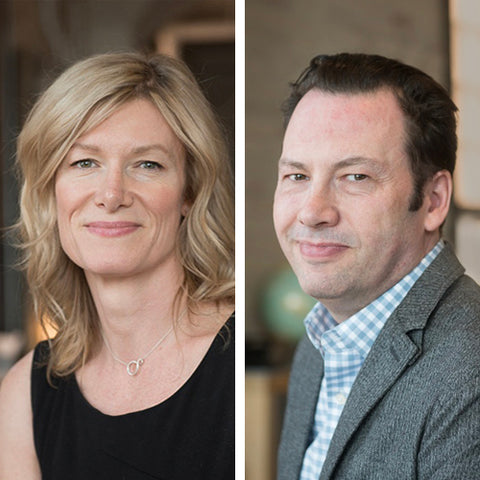 Meet TÉTRO — Paul + Andrea Tétrault
LOCATION  
Winnipeg, Canada

ABOUT
Paul and Andrea Tétrault have defied all odds and logic. Their design agency (TÉTRO) and marriage began the same year, and twenty-three years later, both are alive and well. As are Paul and Andrea. Based in Winnipeg, Canada, the Tétraults are everything you might expect – polite, hard working, and die-hard hockey parents. Along with their team at TÉTRO they have built a reputation for great creative delivered by darn nice people.

GET IN TOUCH with TÉTRO
SEE MORE
by TÉTRO — Paul + Andrea Tétrault