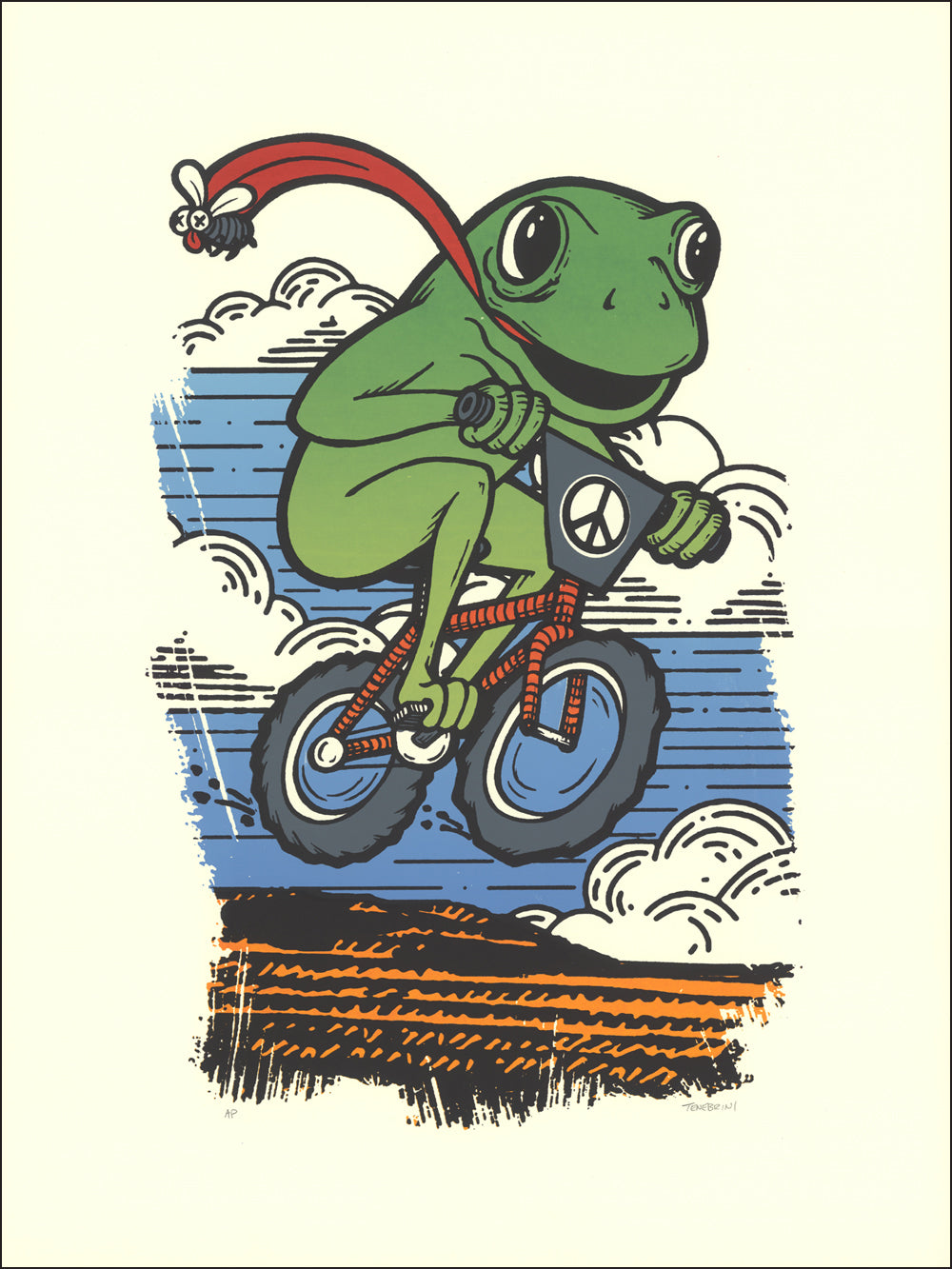 Steve Tenebrini
Peace Frog
ABOUT THIS POSTER
I wanted to draw weird creatures on bikes and after some consideration thought animals might be better. Frogs are a sign of good fortune. I like to think that my frog is racing to give someone good news.
SPECS
INK: 8-color handmade screen print
SIZE: 18" x 24"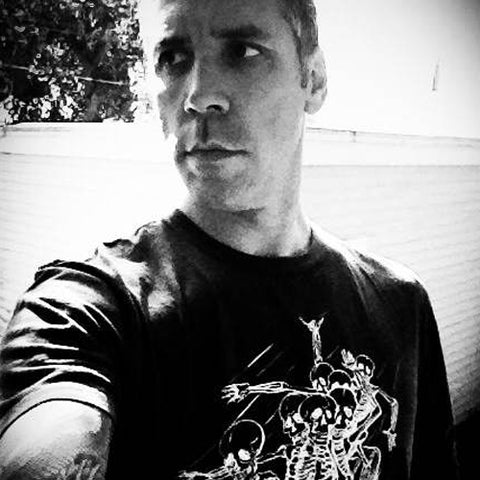 Meet Steve Tenebrini
LOCATION  
Minneapolis, Minnesota  USA
ABOUT
I'm a freelance graphic artist and illustrator based in Minneapolis. I live with my girlfriend, two children and too many pets.
GET IN TOUCH with Steve Tenebrini
SEE MORE
by Steve Tenebrini