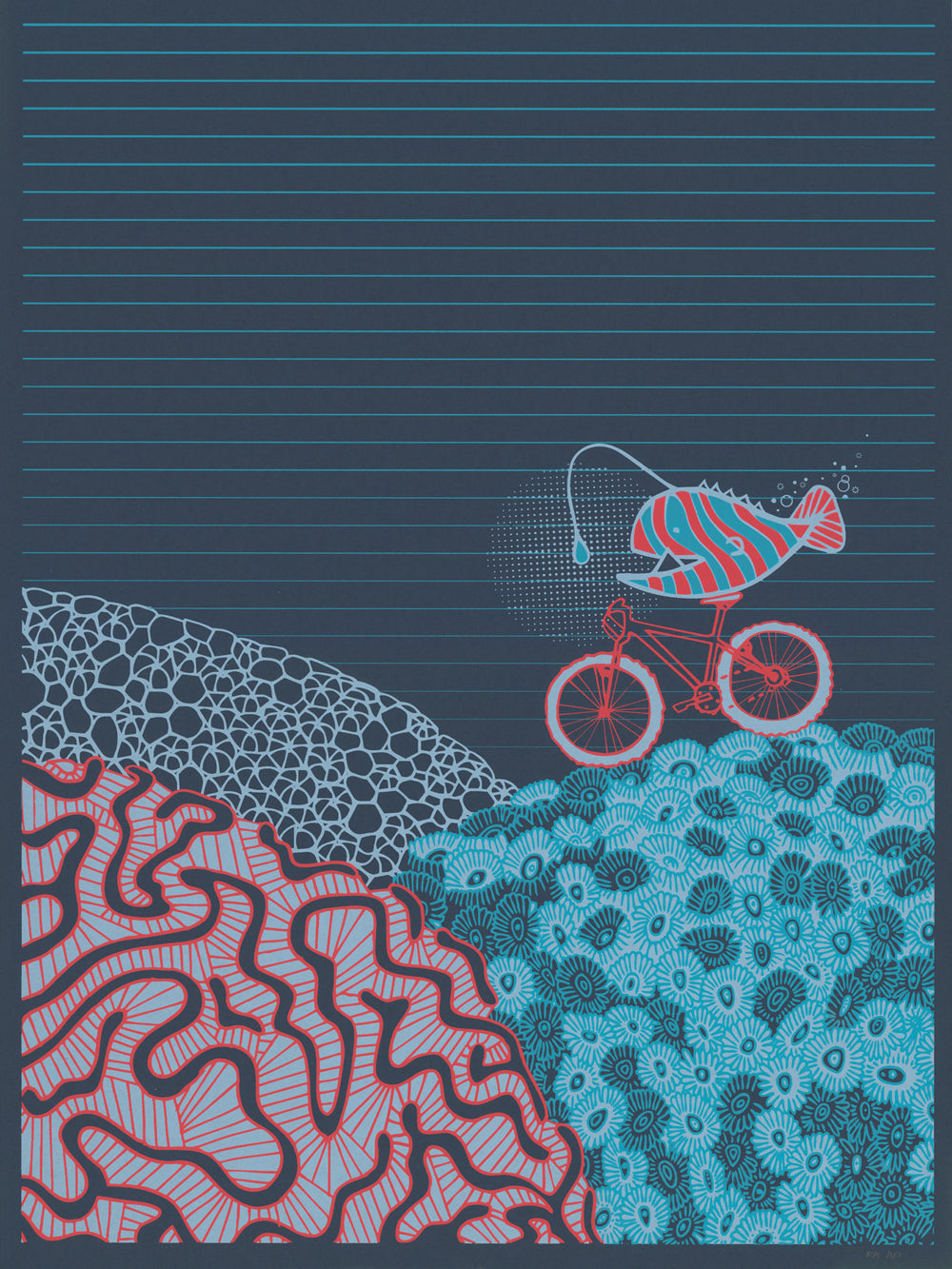 Rosie Alyea
Night Rider
ABOUT THIS POSTER
I've been drawing since I was a kid, illustrating 'adorably cute' creatures and scenes. I have always been fascinated with deep sea creatures, and this poster took my knack for cuteness to another level. I turned the anglerfish, often quite threatening in appearance, into just a regular dude on his merry way in the deep, dark sea. 
SPECS
INK: 3-color handmade screen print
SIZE: 18" x 24"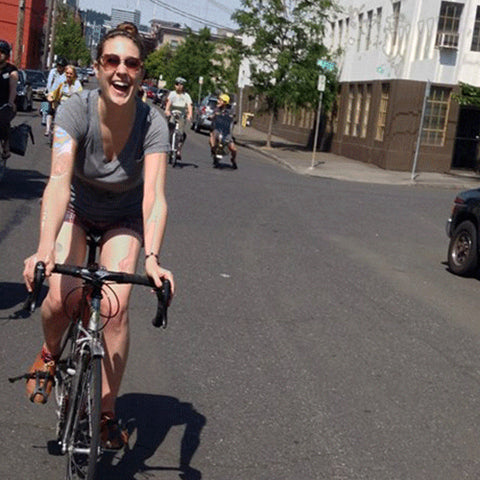 Meet Rosie Alyea
LOCATION  
Seattle, Washington USA
ABOUT
Rosie has been earning her thighs of steel on Seattle's hills since 2012. She is the founder and lead designer of Wide Eyed, her design and illustration studio. Her art often interprets the world in whimsical and colorful ways. Poster design and painting murals are her happy places—no matter how big or small! From branding to the built environment, and hard drive to hand-painted, Wide Eyed is Rosie's multi-disciplinary studio with sights set on bringing joy to people's lives through creative endeavors.

GET IN TOUCH with Rosie Alyea

SEE MORE
by Rosie Alyea