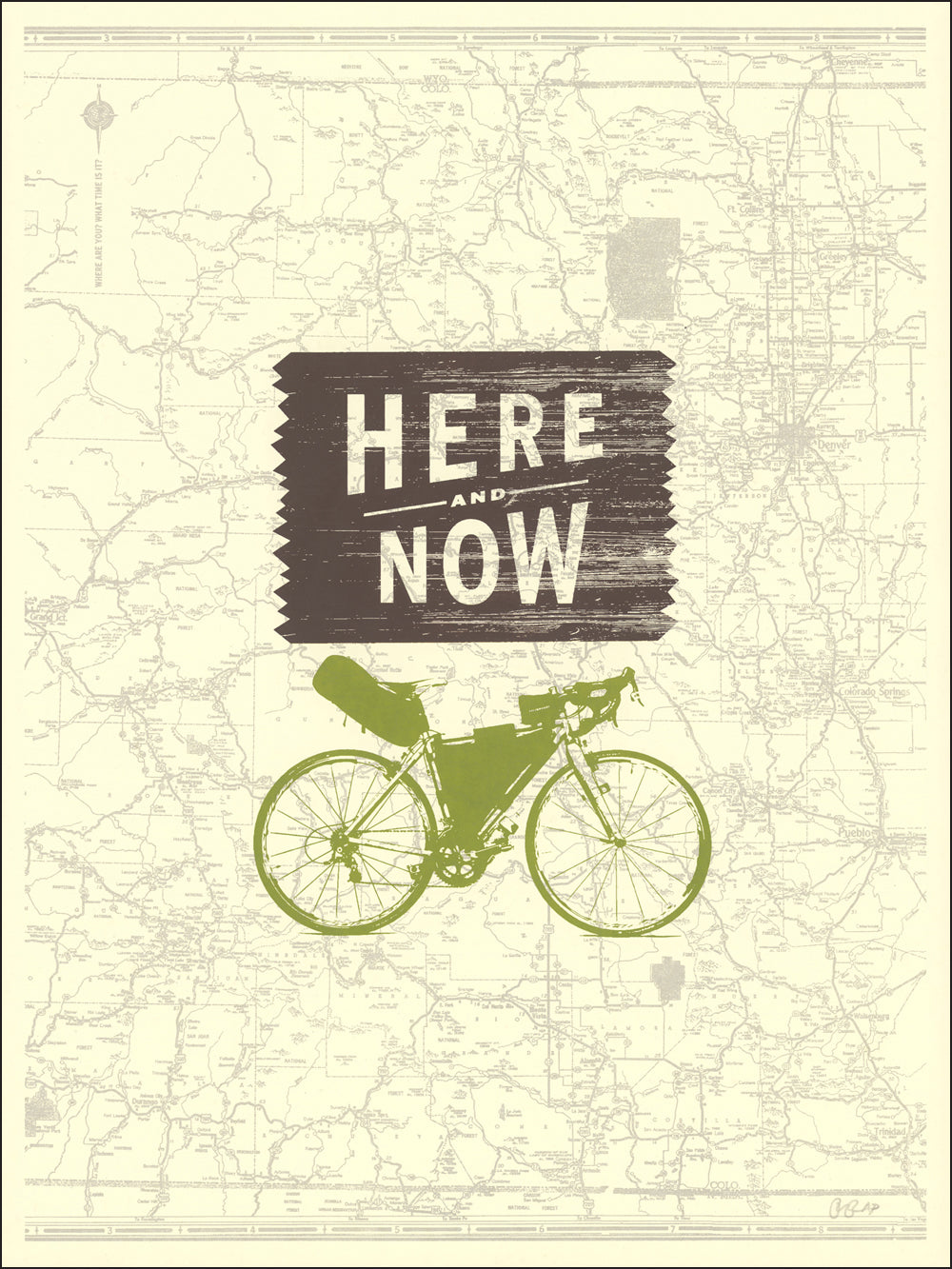 Rich Rodgers
Here and Now
ABOUT THIS POSTER
In 2007, I rode my bicycle from Frankfurt to Lisbon, a 2+ month ride covering 1500+ miles. *Here and Now* became my mantra, to soak up every moment in life and to stay in the present. This has since not only become my mantra while biking long distances, but in life in general.
SPECS
INK: 3-color handmade screen print
SIZE: 18" x 24"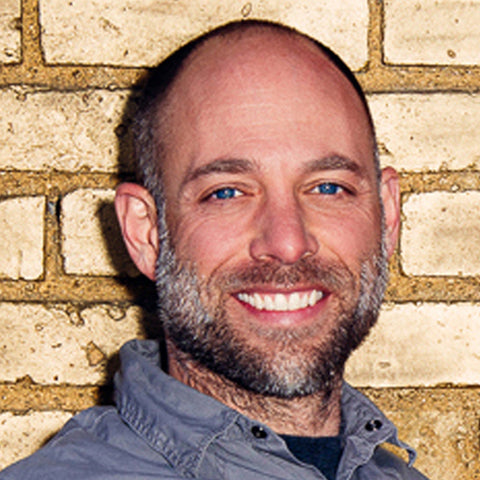 Meet Rich Rodgers
LOCATION  
Denver, Colorado   USA

ABOUT
I have been lucky enough to have bike toured through 12 different countries and 5 different states. With all of the time I spend on design and the busyness of traveling, I tend to keep my life simple. Funny enough, I think this simplicity comes out in my work as well.
GET IN TOUCH with Rich Rodgers
SEE MORE
by Rich Rodgers