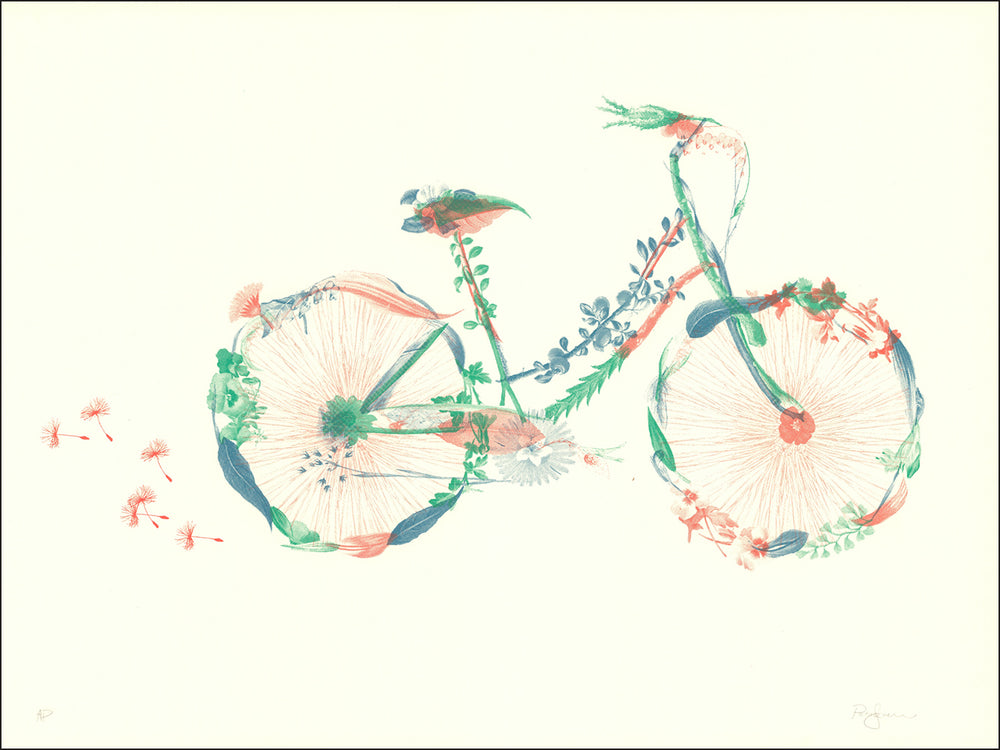 Patrice Ehlert
Photosynthecycle
ABOUT THIS POSTER
What if... a bunch of plants grew into the shape of a bicycle? This is an image I've wanted to create for years.
SPECS
INK: 3-color handmade screen print
SIZE: 24" x 18"
Meet Patrice Ehlert
LOCATION  
Minneapolis, Minnesota  USA

ABOUT
I'm a graduate student at the University of California, Davis, studying user experience and information design. I enjoy creating collage pieces because I can juxtapose many different ideas and images, discovering fascinating relationships and analogies in the process.
GET IN TOUCH with Patrice Ehlert
SEE MORE
by Patrice Ehlert