Liz Whiteman Smith
Cycling Velociraptor
ABOUT THIS POSTER
I wanted to create a series of prints that would appeal to boys. All boys, young and old love dinosaurs, especially the velociraptor. However, the dinosaurs needed something to do, so, I gave them toys and sports such as football, tennis, cricket, rugby and cycling.
SPECS
INK: 3-color handmade screen print
SIZE: A2 = 16.5" x 23.4" (420 x 594mm)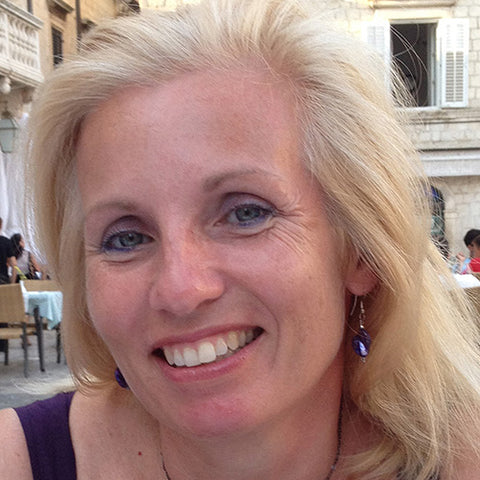 Meet Liz Whiteman Smith
LOCATION  
London, England

ABOUT
I'm a London-based freelance printmaker. I have been inspired by my travels around the world and am drawn to the quirky and unusual. I create series of multi layered screen prints, working from my own photographs and drawings. Using colour to create playful images, my aim is to make people smile. You can find my work at the Southbank Printmakers Gallery, Print Club London, Studio 73 in Brixton, Conclave Gallery in Brighton and on my website.
GET IN TOUCH with Liz Whiteman Smith
SEE MORE
by Liz Whiteman Smith