Jason Miller + Andy Thieman
Blood + Sweat + Chemo
This poster was originally created to raise money for Livestrong in 2011. What's left of the first batch is now back, reissued, numbered and signed. But this time, the proceeds are going to the Leukemia & Lymphoma Society. Read all about it at BloodSweatChemo.org.
SPECS
INK: 4-color handmade screen print
SIZE: 18.5" x 24.75"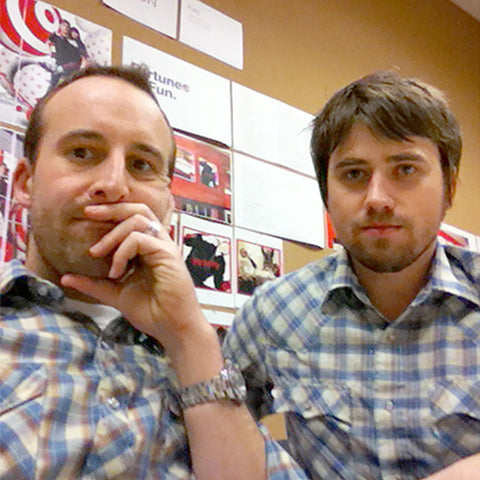 Meet Jason Miller + Andy Thieman
LOCATION  
Minneapolis, Minnesota  USA
ABOUT
Jason and Andy worked together at Target, back in 2011. Andy was a copywriter, Jason was a designer. Now, Jason is a freelance graphic designer at MPLS MINN DESIGN Co. and Andy is heading up creative at an agency in Minneapolis.

GET IN TOUCH with Jason Miller + Andy Theiman
SEE MORE
by Jason Miller + Andy Thieman