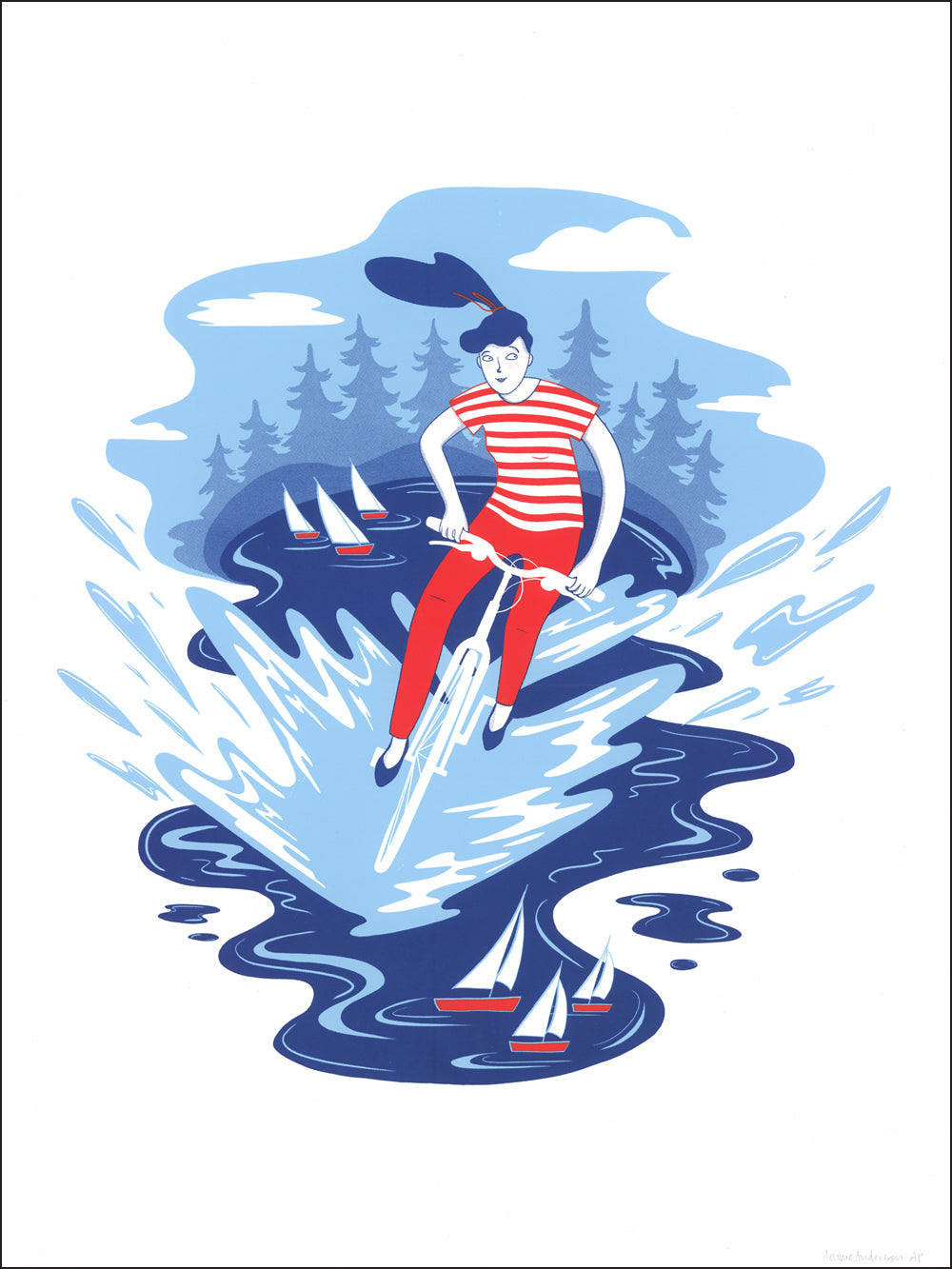 Jaime Anderson
Awake the Lake
ABOUT THIS POSTER
I wanted to create a design that makes a big splash through shape and movement. The larger than life figure is biking across one of Minnesota's great lakes, weaving through unsuspecting sailboats. 
SPECS
INK: 3-color handmade screen print
SIZE: 18" x 24"
Meet Jaime Anderson
LOCATION  
Minneapolis, Minnesota  USA
ABOUT
I am a freelance illustrator and educator who is driven by the challenge of visual problem solving. I have had the honor of participating in Minneapolis ARTCRANK and enjoy being a part of this vibrant, creative community. My work has been featured in DPI Magazine, Applied Arts Magazine, American Illustration, CMYK, Creative Quarterly, and the Society of Illustrators West.
GET IN TOUCH with Jaime Anderson
SEE MORE
by Jaime Anderson