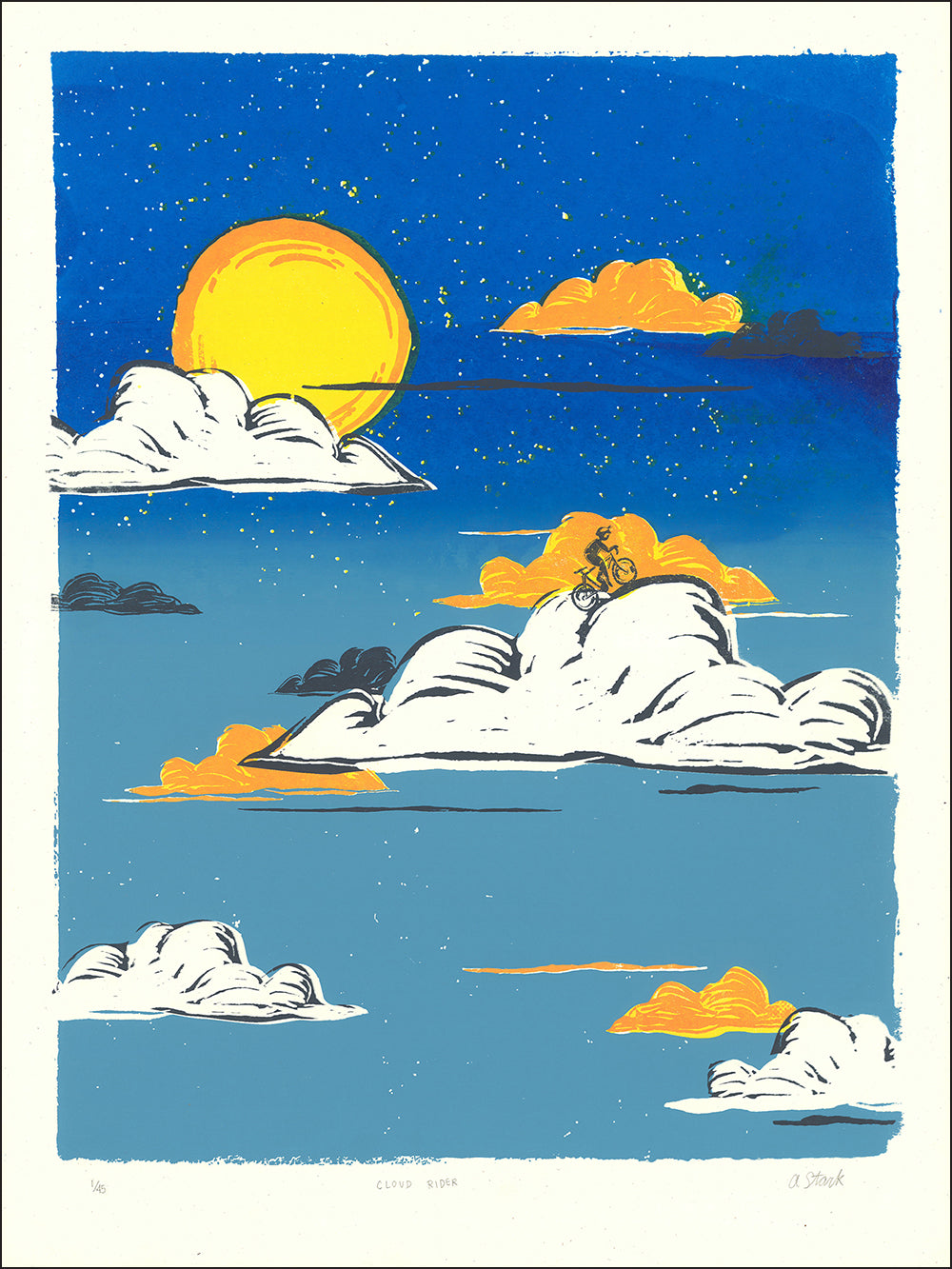 Ashley Stark
Cloud Rider
ABOUT THIS POSTER
Cycling is fun and exhilarating, but can also be very dangerous. A tragedy happened in the cycling community in Kalamazoo in June 2016 that was too close for comfort. This piece is an ode to those who are no longer with us on earth, but riding the endless cloud highway.
SPECS
INK: 4-color handmade screen print
SIZE: 18" x 24"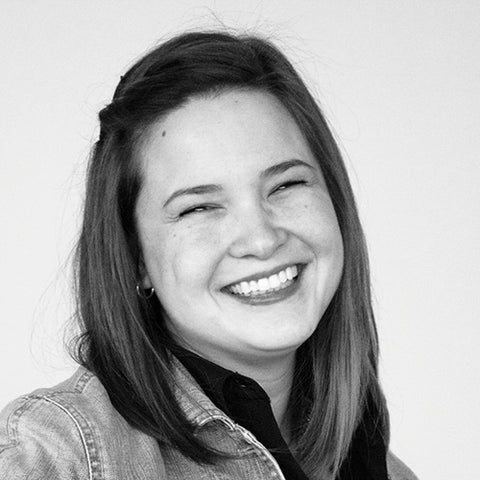 Meet Ashley Stark
LOCATION  
Kalamazoo, Michigan  USA
ABOUT
I'm a designer and printmaker and am privileged to do it all from the comfort of my own home. I value the art community that I have been apart of throughout the years and subsequently, has lead me to be involved in many cycling pieces. I enjoy the process of it all and learning from each piece that I design and print.
GET IN TOUCH with Ashley Stark
SEE MORE
by Ashley Stark