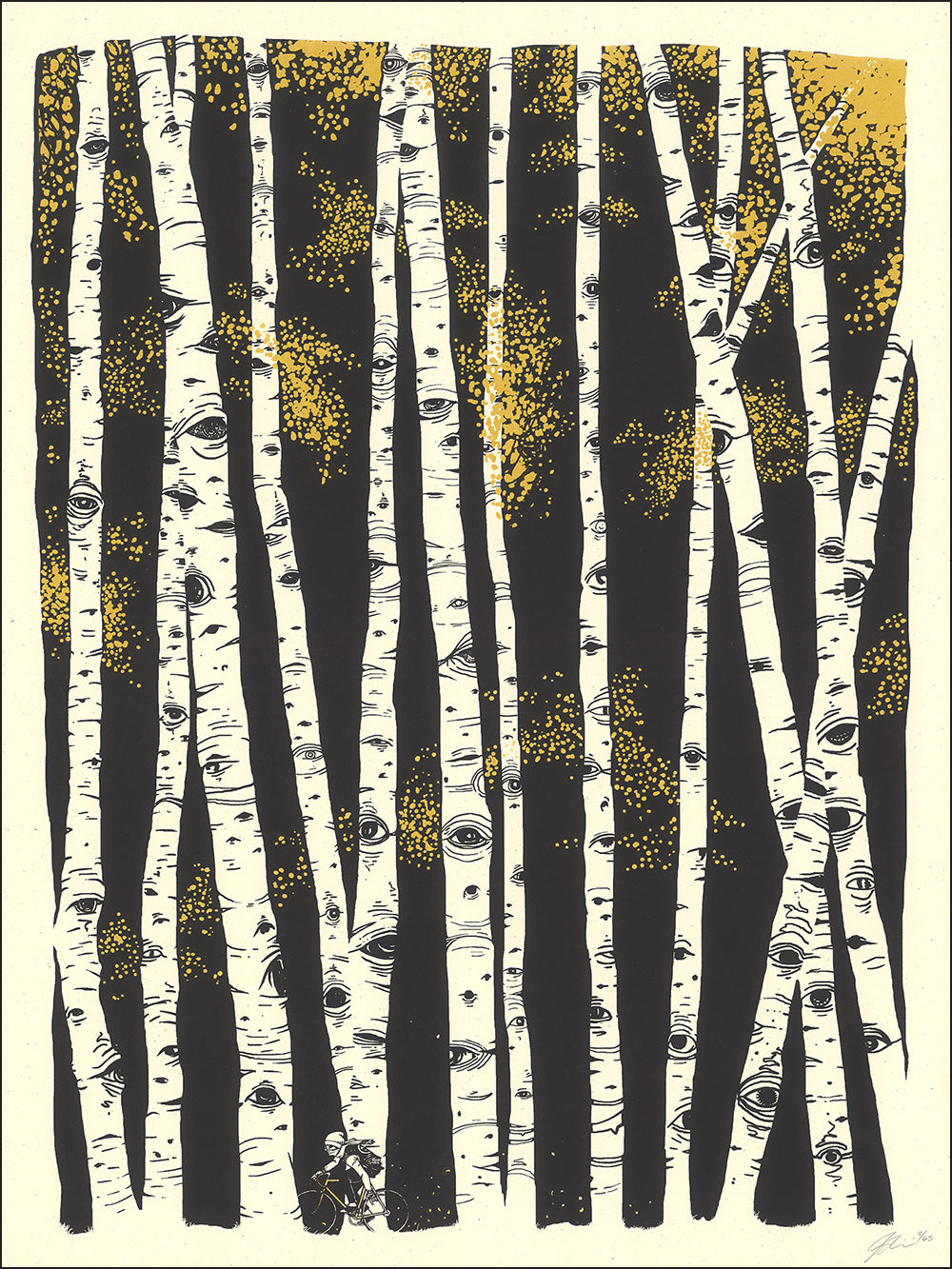 Moon Light Speed – Joe Triscari
The Getaway II
ABOUT THIS POSTER
There are so many ways to escape on your bicycle, some more urgent than others. I wanted to create a poster that commands further inspection of the imagery. A small character ripping through an enormous aspen patch, with eyes watching and indifferent, as the character escapes. *This is a 2nd edition print.*

SPECS
INK: 3-color handmade screen print
SIZE: 17.25" x 23"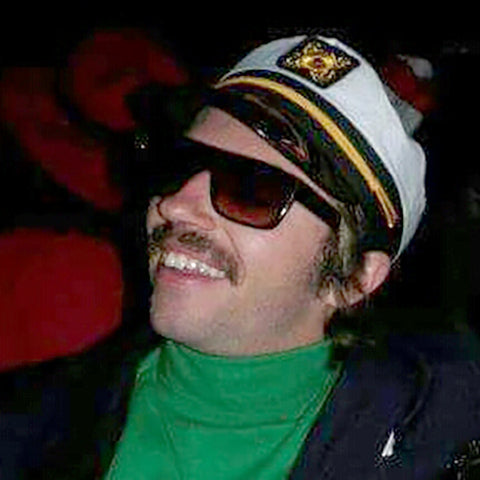 Meet Moon Light Speed – Joe Triscari
LOCATION  
Denver, Colorado USA
ABOUT
I operate under the handle Moon Light Speed. I illustrate and print all of my work by hand out of my home studio in Denver, Colorado. My experience with screen-print design is rooted in the DIY ethic originating back to making merch for crappy punk bands in high school. Most of my client work is for musicians, creating concert posters, album artwork, t-shirts and general, but I also work in many other arenas.
GET IN TOUCH with Moon Light Speed
SEE MORE
by Moon Light Speed – Joe Triscari