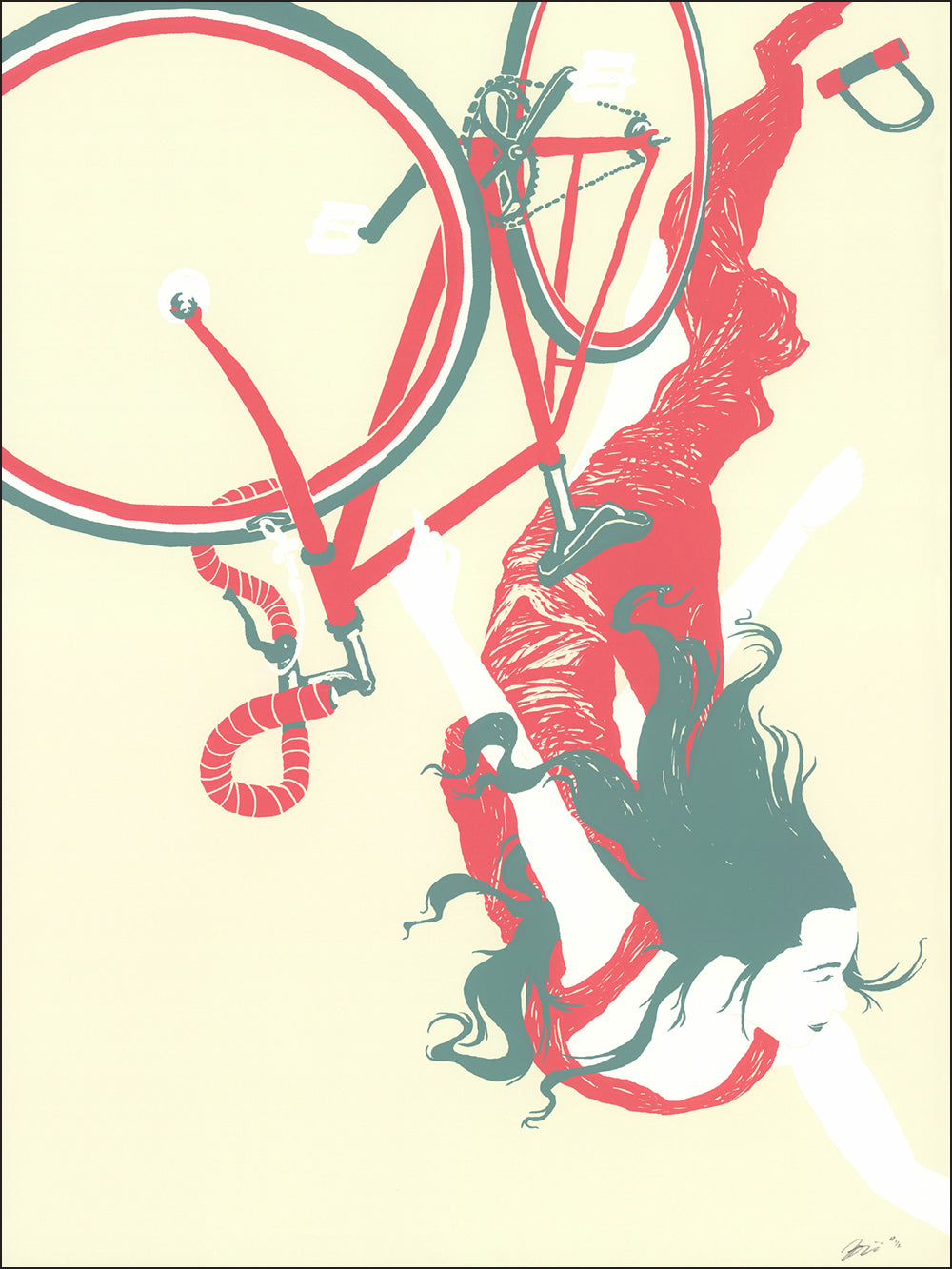 Moon Light Speed – Joe Triscari
The Delivery
ABOUT THIS POSTER
I thought it would be fun to make a print that depicted an angel delivering a bicycle from the heavens. Perhaps it's just the idea that the bike is an ideal mode of transportation that made it appeal to me, but I found the concept appropriate. 
SPECS
INK: 3-color handmade screen print
SIZE: 18" x 24"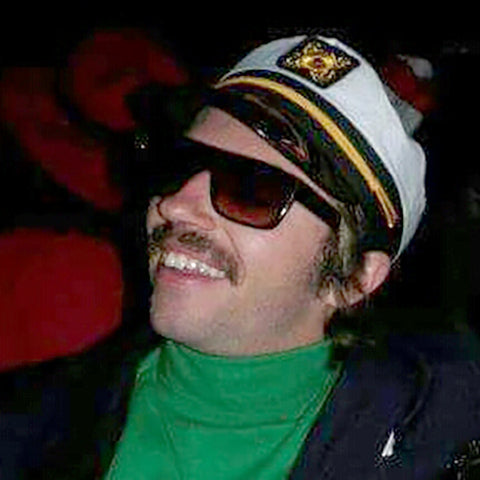 Meet Moon Light Speed – Joe Triscari
LOCATION  
Denver, Colorado USA
ABOUT
I operate under the handle Moon Light Speed. I illustrate and print all of my work by hand out of my home studio in Denver, Colorado. My experience with screen-print design is rooted in the DIY ethic originating back to making merch for crappy punk bands in high school. Most of my client work is for musicians, creating concert posters, album artwork, t-shirts and general, but I also work in many other arenas.
GET IN TOUCH with Moon Light Speed
SEE MORE
by Moon Light Speed – Joe Triscari