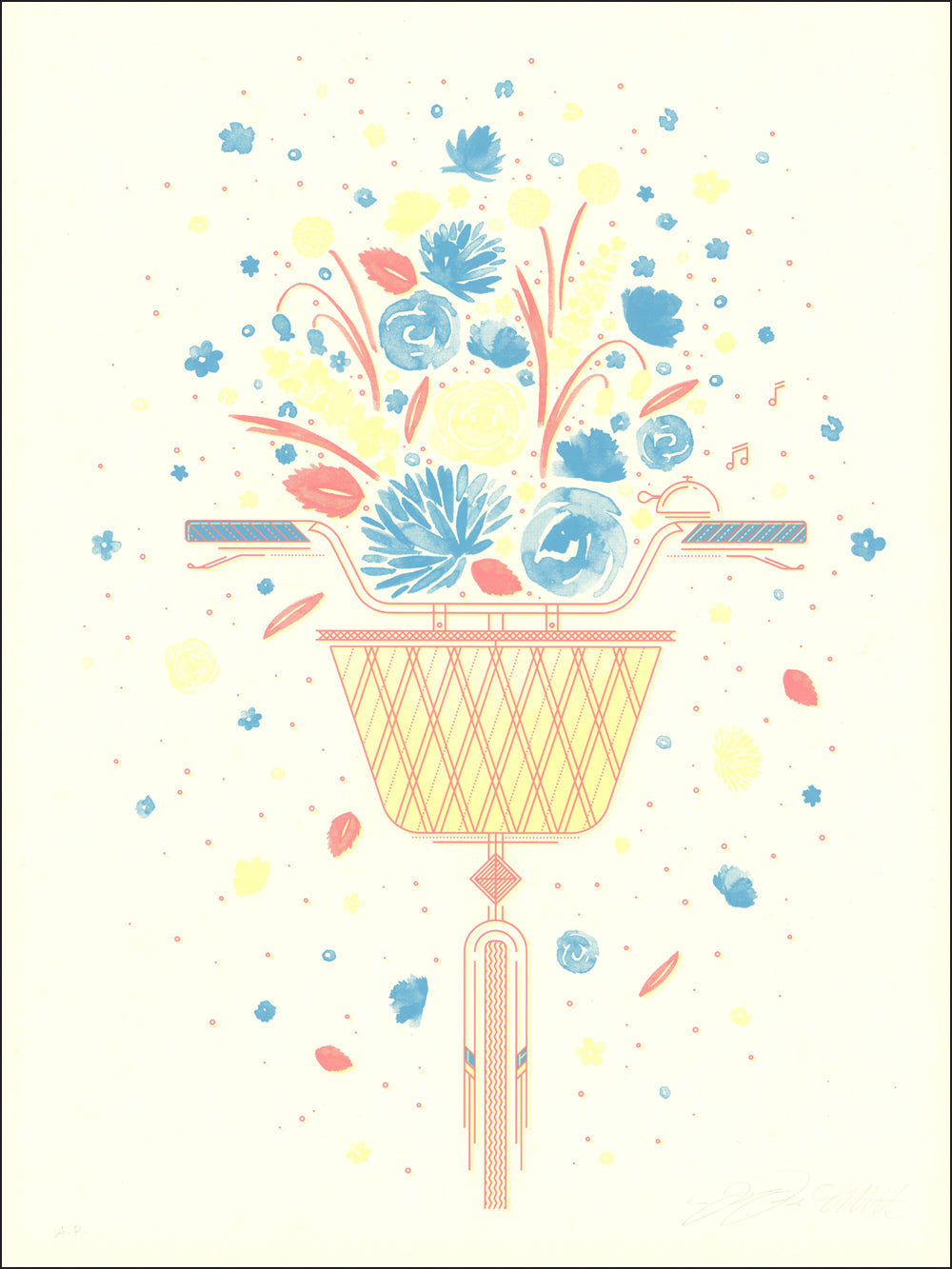 Melodie + Joseph Hrabe
Bike In Bloom
ABOUT THIS POSTER
This poster is a collaboration between husband and wife celebrating our favorite thing to do on bikes: going to the farmers market in the summer. Our staple pickup is always a beautiful garden bouquet which Melodie happily carries in her front basket.
SPECS
INK: 3-color handmade screen print
SIZE: 18" x 24"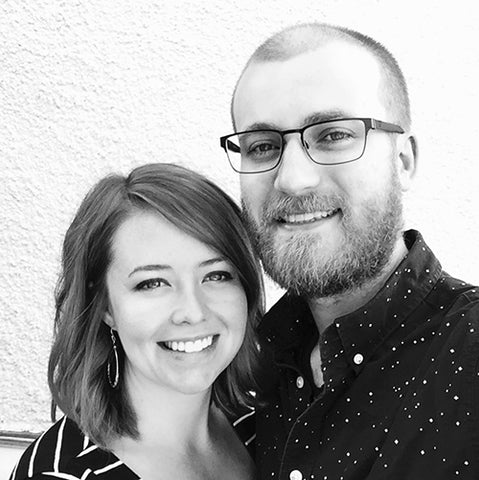 Meet Melodie + Joseph Hrabe
LOCATION  
Minneapolis, Minnesota  USA
ABOUT
We are a couple of designers living and working in Minneapolis. Our work ranges from print, illustration, and surface design to digital and interactive. We have contrasting visual styles – bold, typographic, and iconic vs. textured, hand-made and illustrative — which is why we love getting the chance to collaborate on pieces like this!
GET IN TOUCH with Melodie Hrabe

GET IN TOUCH with Joseph Hrabe
SEE MORE
by Melodie + Joseph Hrabe