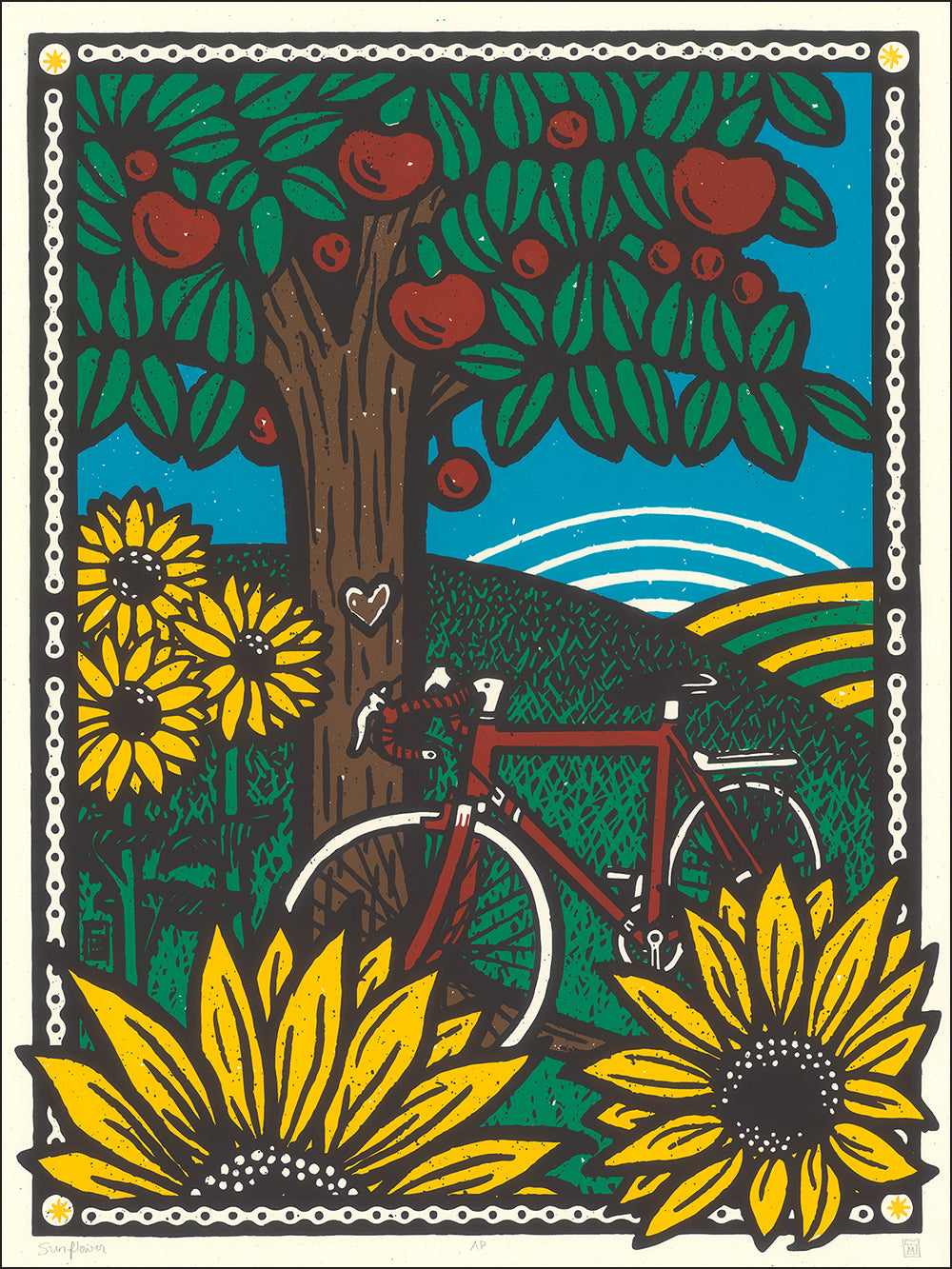 Melissa Sisk
Sunflower
ABOUT THIS POSTER
Just as sunflowers turn toward the sun, in the last days of summer we turn to the sun for that last bit of warmth and growth before the breeze gets too cold. This is a powerful time to fully ripen and transform, using the last of summer's bountiful energy. What better way to channel that energy than into making a handmade poster and enjoying a bike ride through sunflower fields?!
SPECS
INK: 6-color handmade screen print
SIZE: 18" x 24"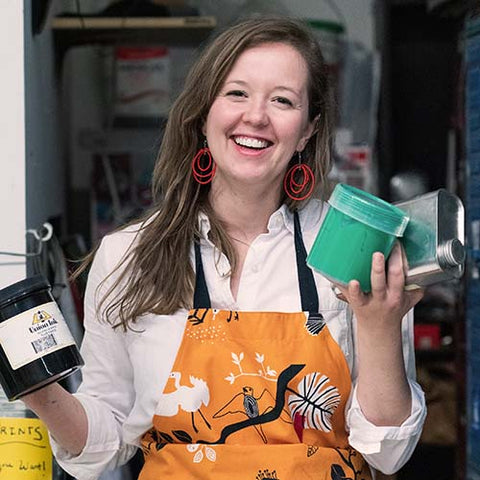 Meet Melissa Sisk
LOCATION  
Minneapolis, Minnesota  USA
ABOUT
As a visual artist and communicator, I aim to highlight the beauty and wonder of our everyday world. My background is in biomedical visualization, which grounds my creations in well-researched details and accuracy. As a designer, I elevate my artwork by using bold lines and striking compositions. In the studio, you will find me drawing, painting, carving woodblocks, or hand-pulling screen prints.

GET IN TOUCH with Melissa Sisk
SEE MORE
by Melissa Sisk