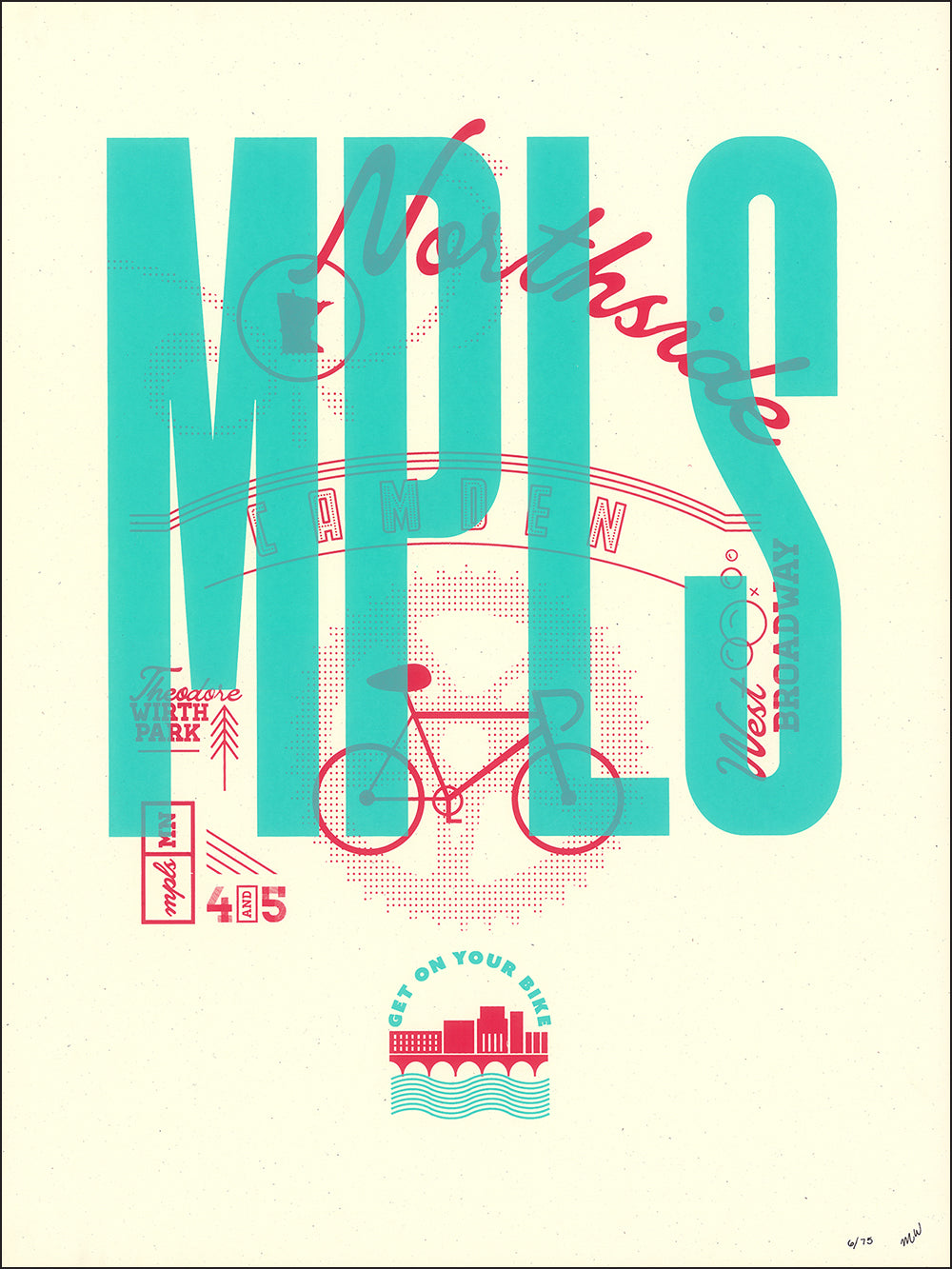 Melanie Walby
Northside
ABOUT THIS POSTER
A Northside pride inspired collage of the beautiful neighborhood I call home.
SPECS
INK: 2-color handmade screen print
SIZE: 18" x 24"
Meet Melanie Walby
LOCATION  
Minneapolis, Minnesota  USA
ABOUT
Melanie Walby is the Design Director of Pollen Midwest. She's a former board member of AIGA Minnesota and has been featured in AdFed's "32 Under 32," Communication Arts, and blackswho.design. Melanie's work is driven by a deep understanding of how art and design moves people towards social change.

GET IN TOUCH with Melanie Walby
SEE MORE
by Melanie Walby