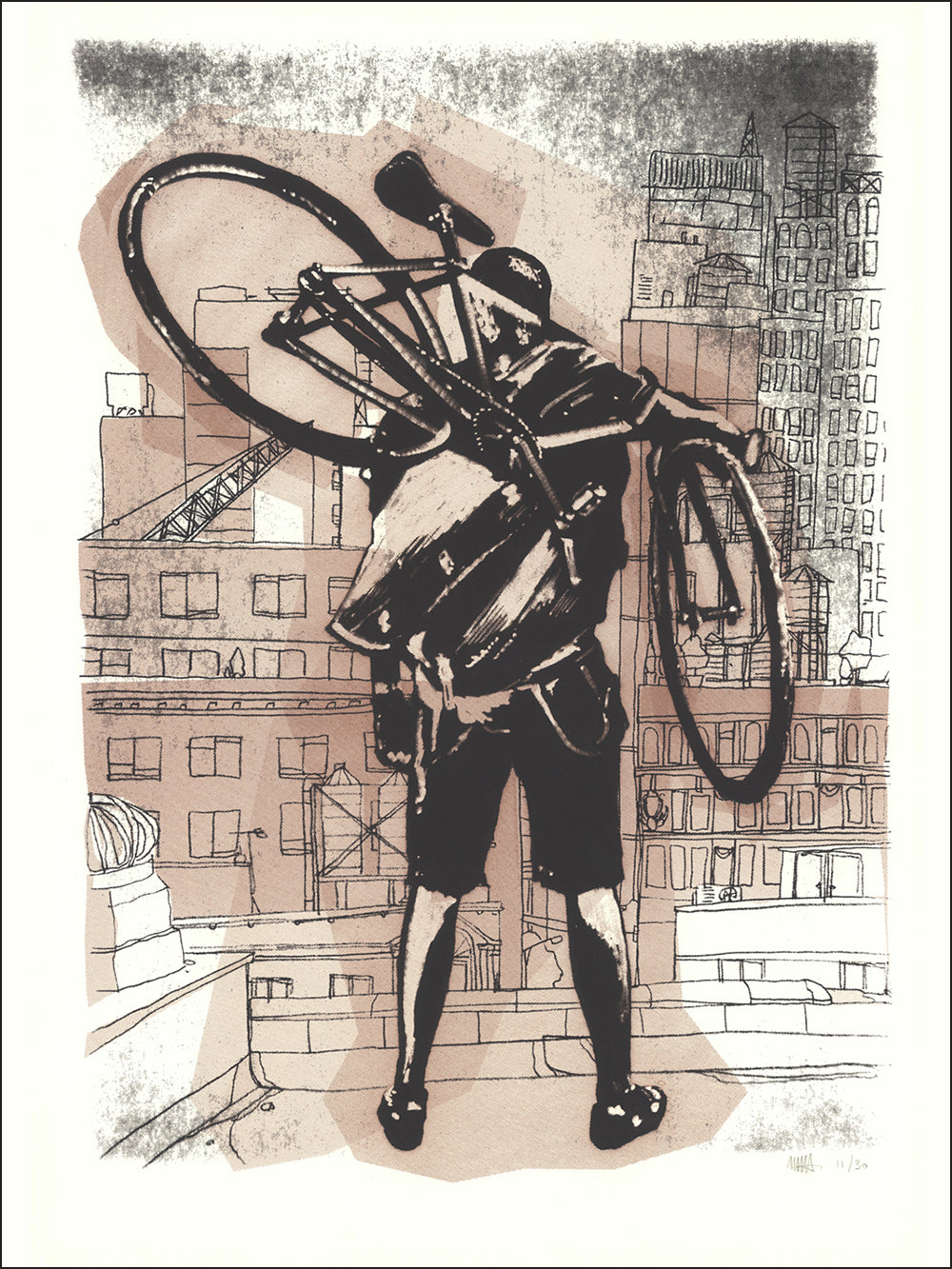 Matt Giordano-Bibby
City & Cyclist One
ABOUT THIS POSTER
I'd ridden in London as a part of the strange enthusiast / courier / bike polo scene there for a number of years. I feel that led to this idea of the cyclist looking over his city as an empowered figure.
SPECS
INK: 2-color handmade screen print
SIZE: A2 = 16.5" x 23.4" (420 x 594mm)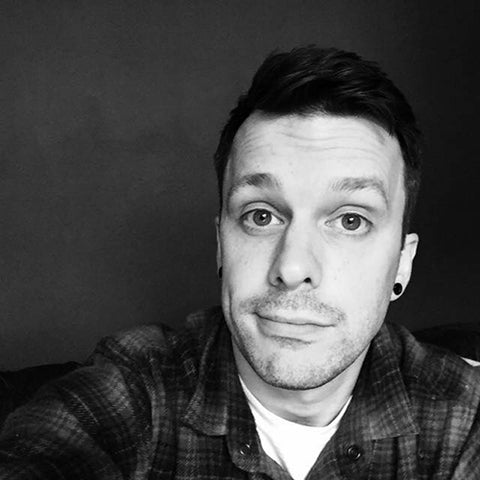 Meet Matt Giordano-Bibby
LOCATION  
Sheffield, United Kingdom

ABOUT
Since 2002 I've worked for a wide field of globally renowned branded retailers, denim, sports and streetwear labels and trend focused magazine publications. I provide trend and direction forecasting, trim and branding design and development, range building; garment, print and pattern design and product development. I also design the odd poster.
GET IN TOUCH with Matt Giordano-Bibby
SEE MORE
by Matt Giordano-Bibby