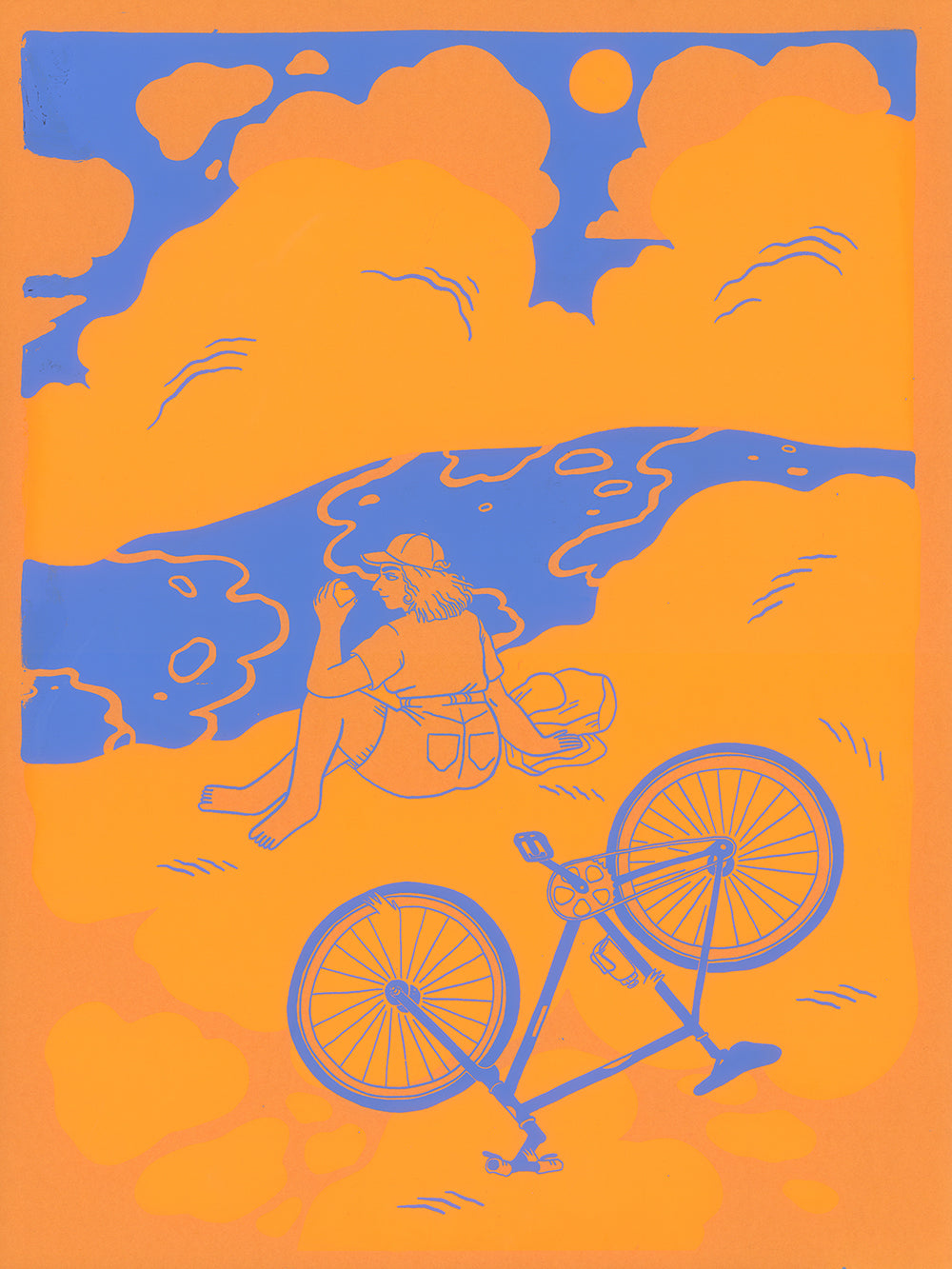 Lucy Comer
Breather
ABOUT THIS POSTER
This poster is for everyone who needs to take a breather on the rides that shouldn't be that hard. For those who pack a nice snack just to enjoy at your favorite stop. It's for enjoying what's around you, loving every tree and cloud along the way.
SPECS
INK: 2-color handmade screen print
SIZE: 18" x 24"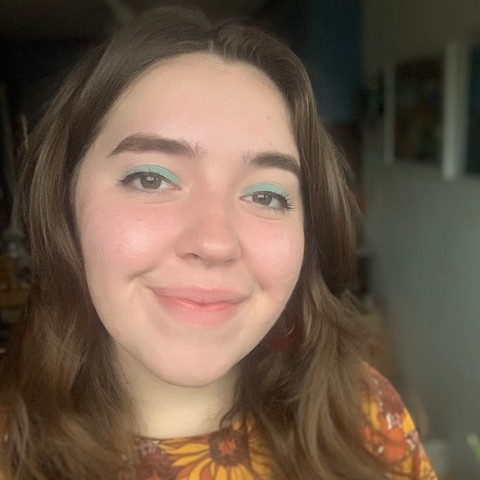 Meet Lucy Comer
LOCATION  
Minneapolis, Minnesota  USA
ABOUT
Lucy Comer is an Illustrator based in Minneapolis, Minnesota. Her work focuses on stories of longing, intimacy, and heartache. She loves creating portraits, sequential illustrations, and zines.

GET IN TOUCH with Lucy Comer
SEE MORE
by Lucy Comer