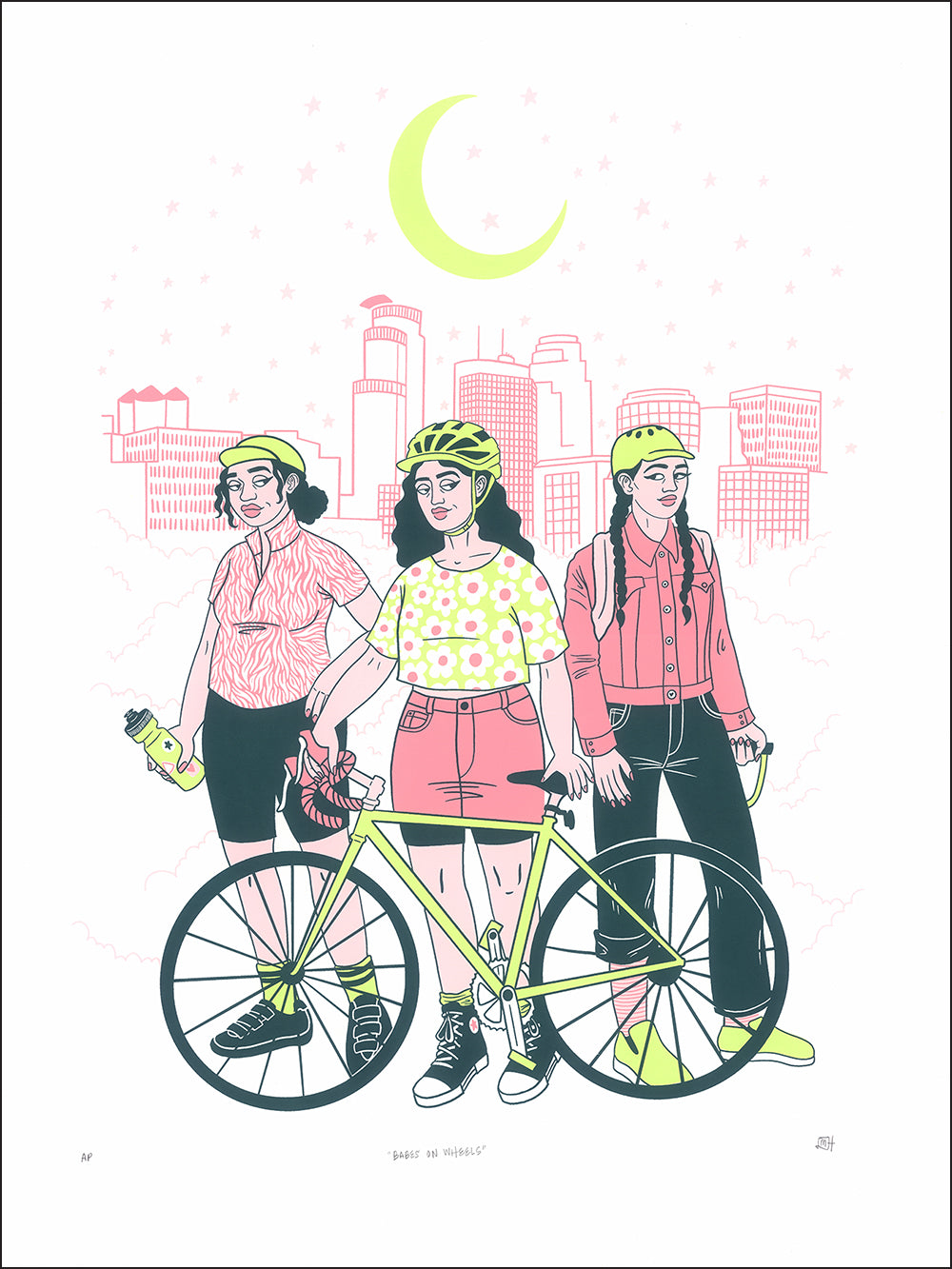 Lora Hlavsa
Babes on Wheels
ABOUT THIS POSTER
In my experience, bike culture is frequently centered around white men, but my bike crew is made up of some of the most lovely and badass women of color. I wanted to celebrate these women who are crushing it on two wheels, and so I designed my piece to center WOC, whether it be racing professionally, bike commuting, or simply on a leisurely ride to a brewery.
SPECS
INK: 4-color handmade screen print
SIZE: 18" x 24"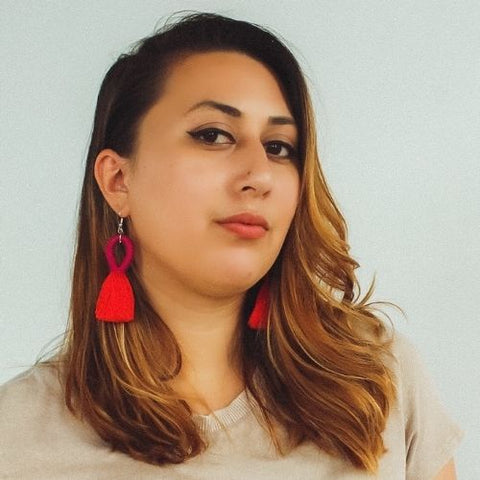 Meet Lora Hlavsa
LOCATION  
Minneapolis, Minnesota  USA
ABOUT
Lora Hlavsa is a self-described "professional dabbler." A designer by trade, her illustration work is informed by intersectionality and inspired by femininity, pop culture, and her multicultural upbringing. She's a self-proclaimed "bike babe" and can be caught cruising on her Masi around her chosen home of Minneapolis.

GET IN TOUCH with Lora Marie Hlavsa
SEE MORE
by Lora Hlavsa