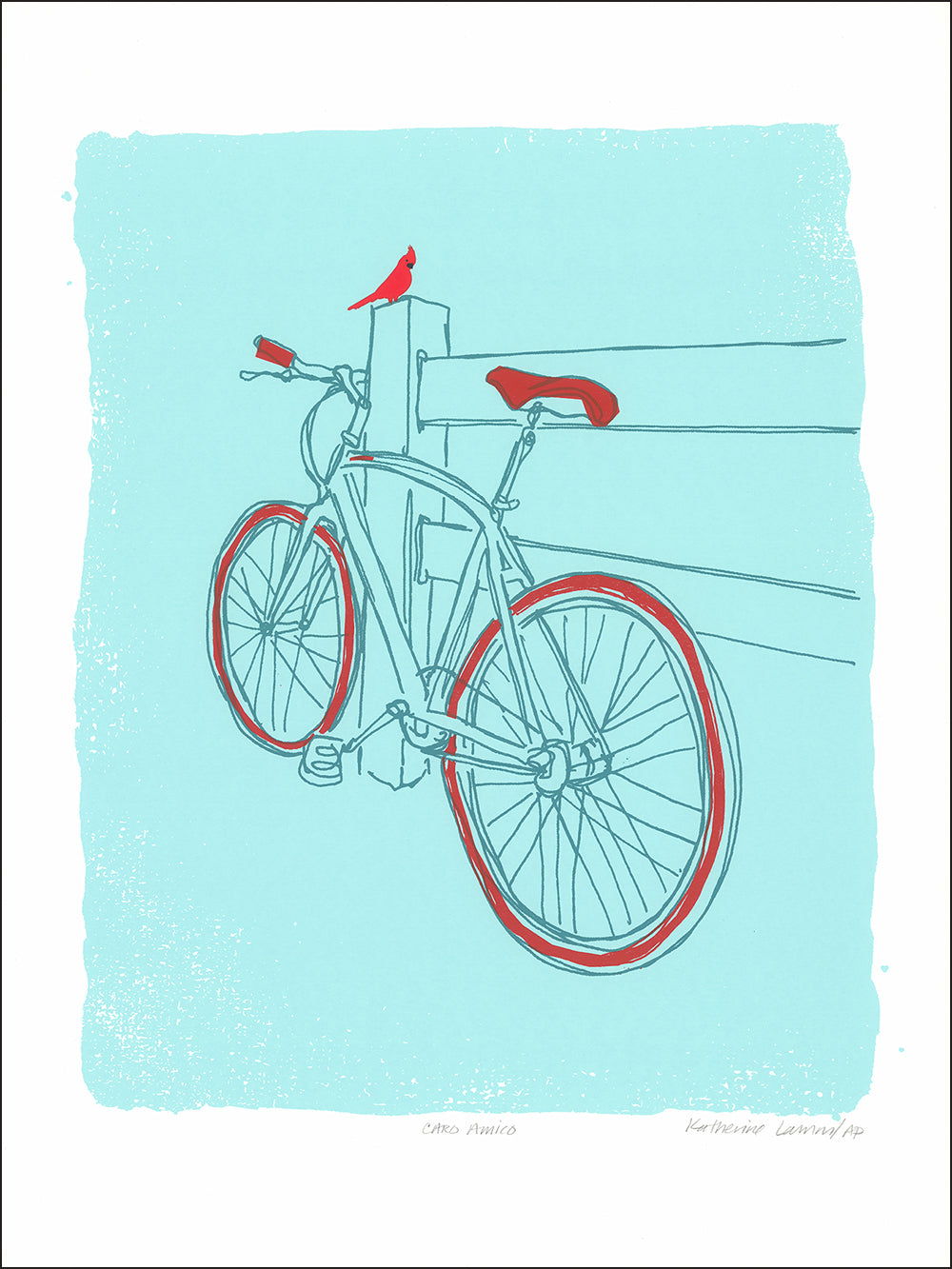 Katherine Lamm
Caro Amico
ABOUT THIS POSTER
This is a scene from my backyard: my bike, leaning against the garden fence with our resident cardinal checking it out. The color palette matches the colors of the bike, a Bianchi Milano Café Racer.
SPECS
INK: 4-color handmade screen print
SIZE: 18" x 24"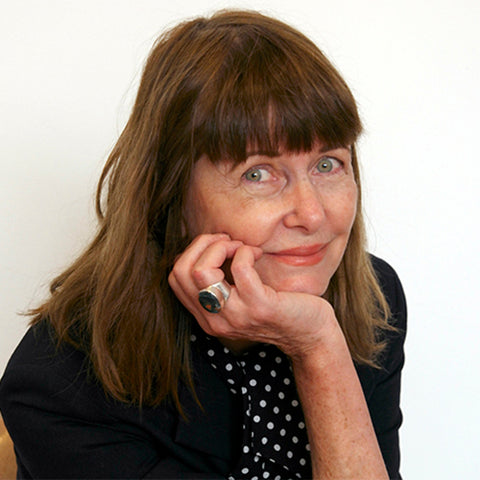 Meet Katherine Lamm
LOCATION  
Minneapolis, Minnesota  USA
ABOUT
Katherine's first bike was a 1968 metallic purple Sears Spyder, with a high-back sissy bar—a fine muscle bike for an up-north Minnesota girl. At her day job, Katherine is a Partner/Designer at Shop Class Creative, the latest adventure in a career that spans Minneapolis and San Francisco.
GET IN TOUCH with Katherine Lamm
SEE MORE
by Katherine Lamm