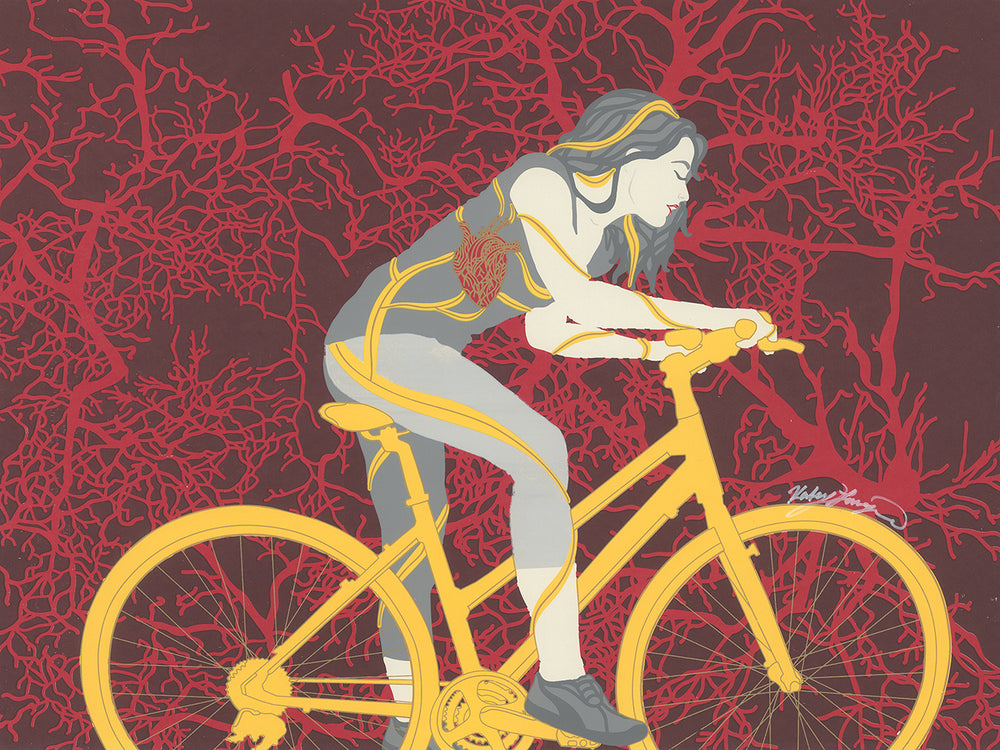 Katey Langer
Coronary Connection
ABOUT THIS POSTER
Riding my bicycle gives me a certain connection and awareness to my heart. It's there, it's always beating, but I'm not really aware of its presence until I exert some energy and am short of sacred breath as I trudge along a difficult path. Also, the veins in the background can be interpreted as branches from a tree, another aspect of nature that directly relates to our human systems, and that I most wholly enjoy looking at.
SPECS
INK: 7-color handmade screen print
SIZE: 24" x 18"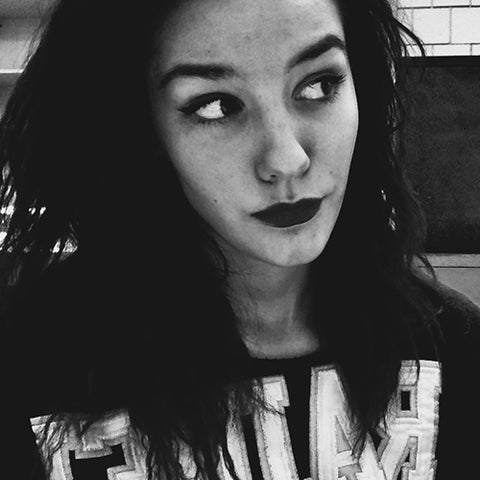 Meet Katey Langer
LOCATION  
Northfield, Minnesota  USA
ABOUT
I'm a student in the Minneapolis/St. Paul area. My work is often inspired by connections I discover through a combination of activities that foster both my creative potential and my intellectual growth. Physics lectures, philosophers' perspectives on life, nature, and many more activities, help drive (or should I say pedal) my love for curiosity and creativity.
GET IN TOUCH with Katey Langer
SEE MORE
by Katey Langer