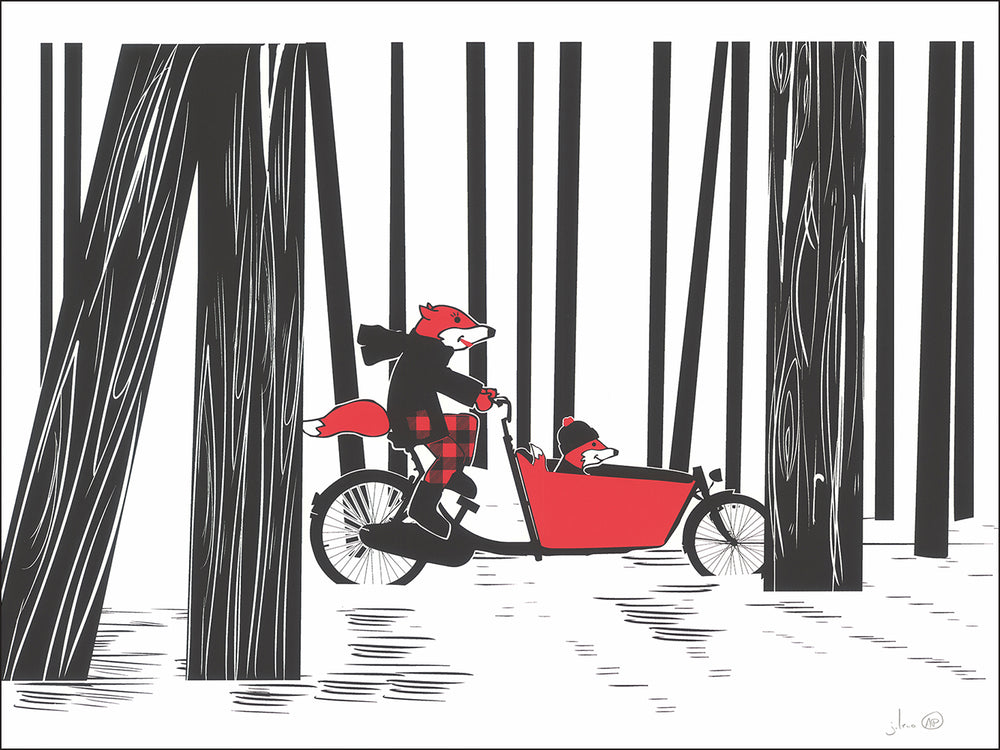 Jenn Levo
More Scarves of Red
ABOUT THIS POSTER
My last poster featured a handsome fox on a commuter bike riding through a snowy woods. I've always wondered what Mr. Handsome Fox was up to, where he was going, where he was coming from, etc. This poster allowed me to follow up with my day dreams and add in a little bike fox family element.
SPECS
INK: 2-color handmade screen print
SIZE: 24" x 18"
Meet Jenn Levo
LOCATION  
Portland, Oregon USA
ABOUT
I think that everyone needs a theme song and that everyone should be given free rolls of toilet paper when they get their taxes back. Double ply.
GET IN TOUCH with Jenn Levo
SEE MORE
by Jenn Levo