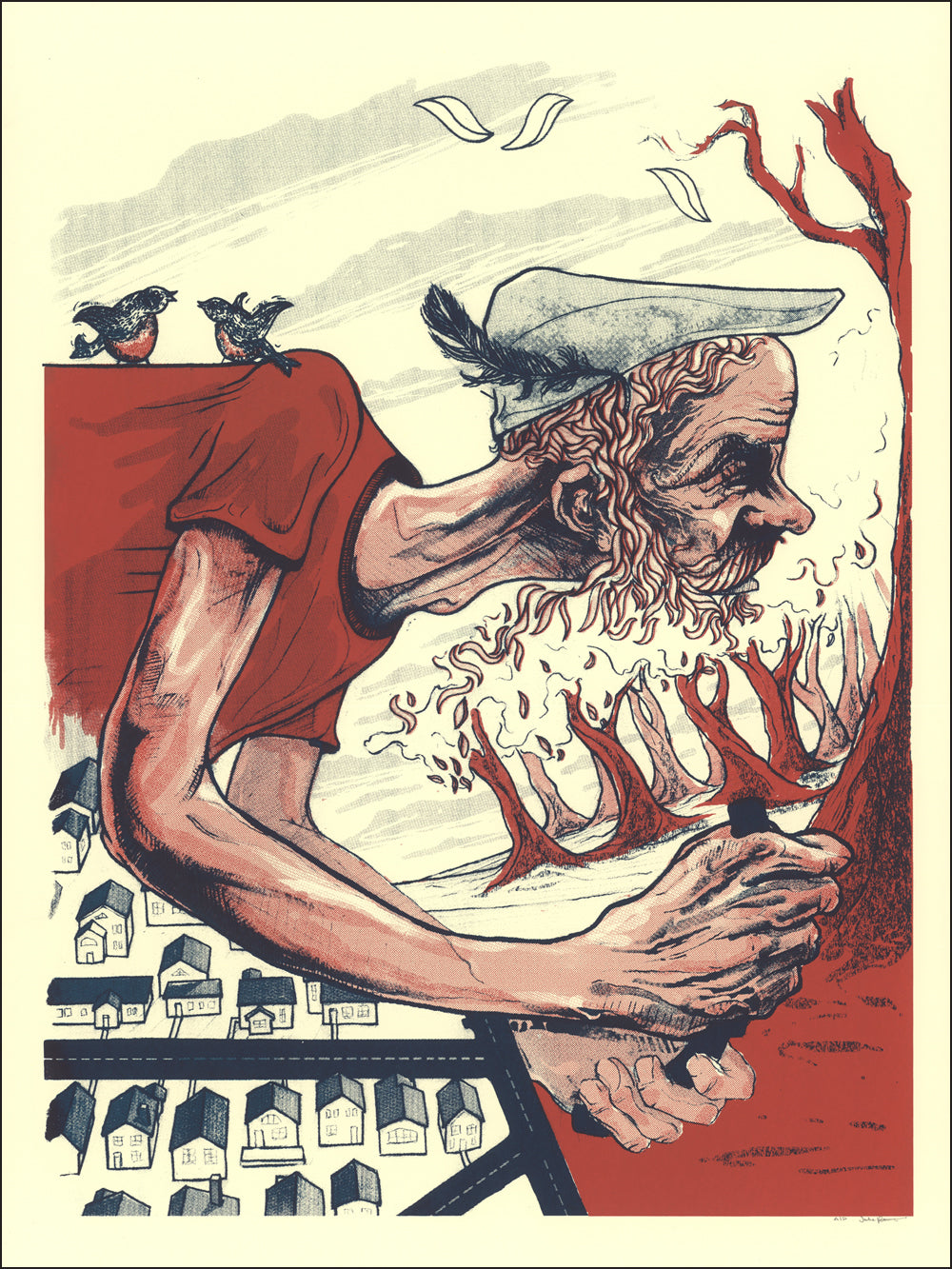 Jake Rath
Need No Map
ABOUT THIS POSTER
I'd like to tell you the story of a man who is 100 years old, riding his bicycle through my neighborhood with birds resting on his shoulder to feel the freedom of his ride. Unfortunately, if I did it would be entirely fabricated. Truth is, I wanted to represent the quick transition from a boxed-in neighborhood to the freedom of nature that exists just seconds from my home in the form of a bike trail. The old man himself is a loose dap to the railroad that used to run along that same path.
SPECS
INK: 2-color handmade screen print
SIZE: 18" x 24"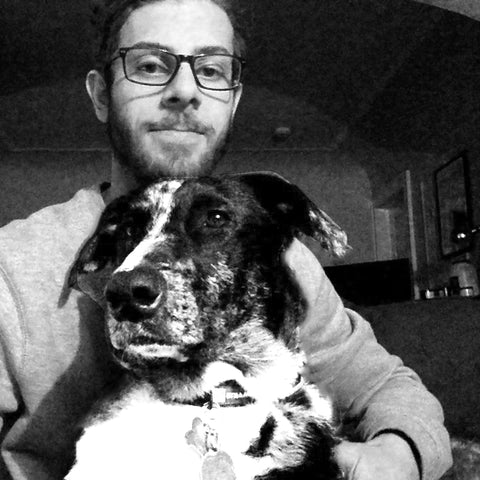 Meet Jake Rath
LOCATION  
Milwaukee, Wisconsin USA
ABOUT
I've been out in the real world (post BFA) for 4ish years. About a year ago I began creating work for a new micro brewery, a relationship with great artistic freedom. It has been where I've started what is apparently becoming a portfolio of long-armed figures whose portraits suggest a narrative. I also love the frustratingly wonderful process of screen printing and print from an entirely handmade setup in what is supposed to be a dining room in my flat.
GET IN TOUCH with Jake Rath
SEE MORE
by Jake Rath