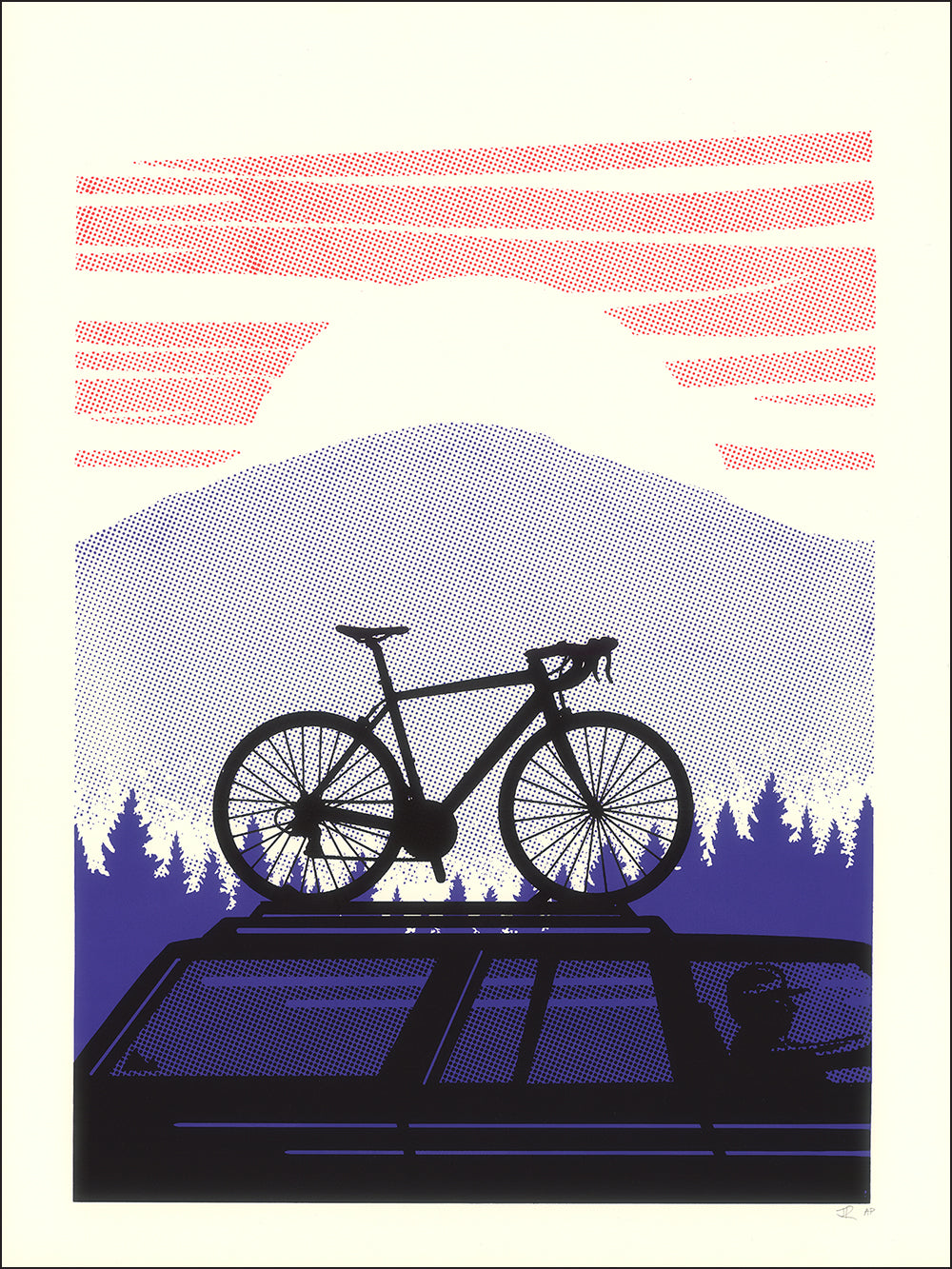 Jacob Rempfer
Top of the Morning
ABOUT THIS POSTER
When you take a road trip to Colorado during a pandemic, you plan on doing a lot of activities outdoors. So seeing the sun pop up over the mountains and knowing a beautiful day is ahead is always a good feeling. This print reminds me of that trip.
SPECS
INK: 3-color handmade screen print
SIZE: 18" x 24"
Meet Jacob Rempfer
LOCATION  
Des Moines, Iowa  USA
ABOUT
I've spent most most of my life in the Midwest, with a few brief stints in Utah and Texas. I guess you could call me a "born again" graphic artist because I started from scratch about 6 years ago. I like simple in life and in my art. (Also simple is nice when you're teaching yourself to screen print at home.) My work is influenced by the things I enjoy the most: beers, baseball, and travel... I could go on, but I'll keep it simple.

GET IN TOUCH with Jacob Rempfer 
SEE MORE
by Jacob Rempfer