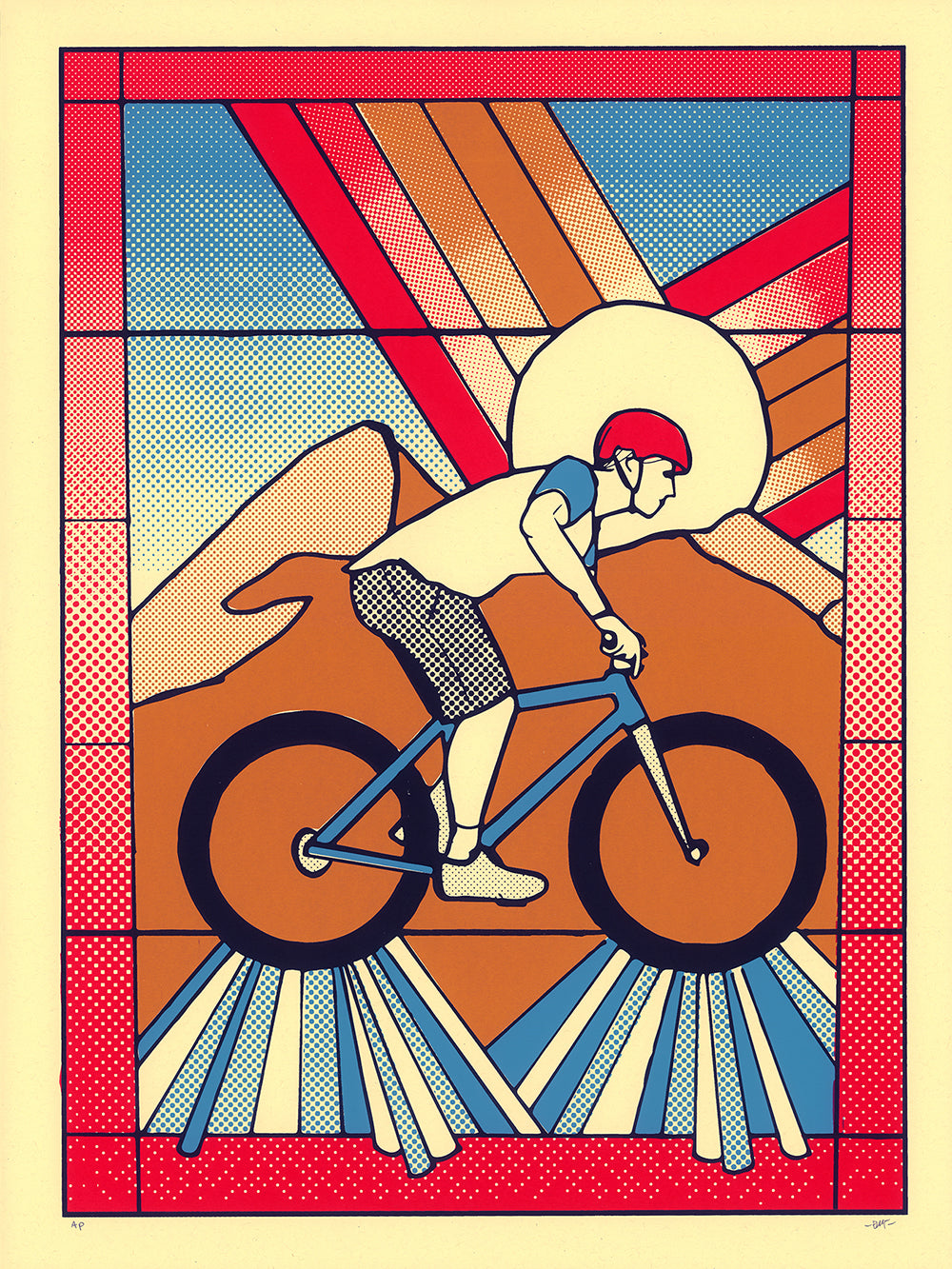 Emily Thibodeau
Dirt Church
ABOUT THIS POSTER
I was inspired by weekend mountain bike rides with pals. I had a riding buddy who called our Sunday rides "Dirt Church." I love how that brings to mind the ritual of riding, an appreciation for nature and for your fellow riders.
SPECS
INK: 4-color handmade screen print
SIZE: 18" x 24"
Meet Emily Thibodeau
LOCATION  
Watertown, Massachusetts  USA

ABOUT
I'm an artist from Minneapolis, Minnesota. My style is bold, colorful takes on beloved landmarks and the great outdoors. My murals can be found throughout the Midwest, and my prints are in private collections worldwide. I work with major brands, independent businesses, and private collectors alike to make art part of everyday life.
GET IN TOUCH with Emily Thibodeau
SEE MORE
by Emily Thibodeau