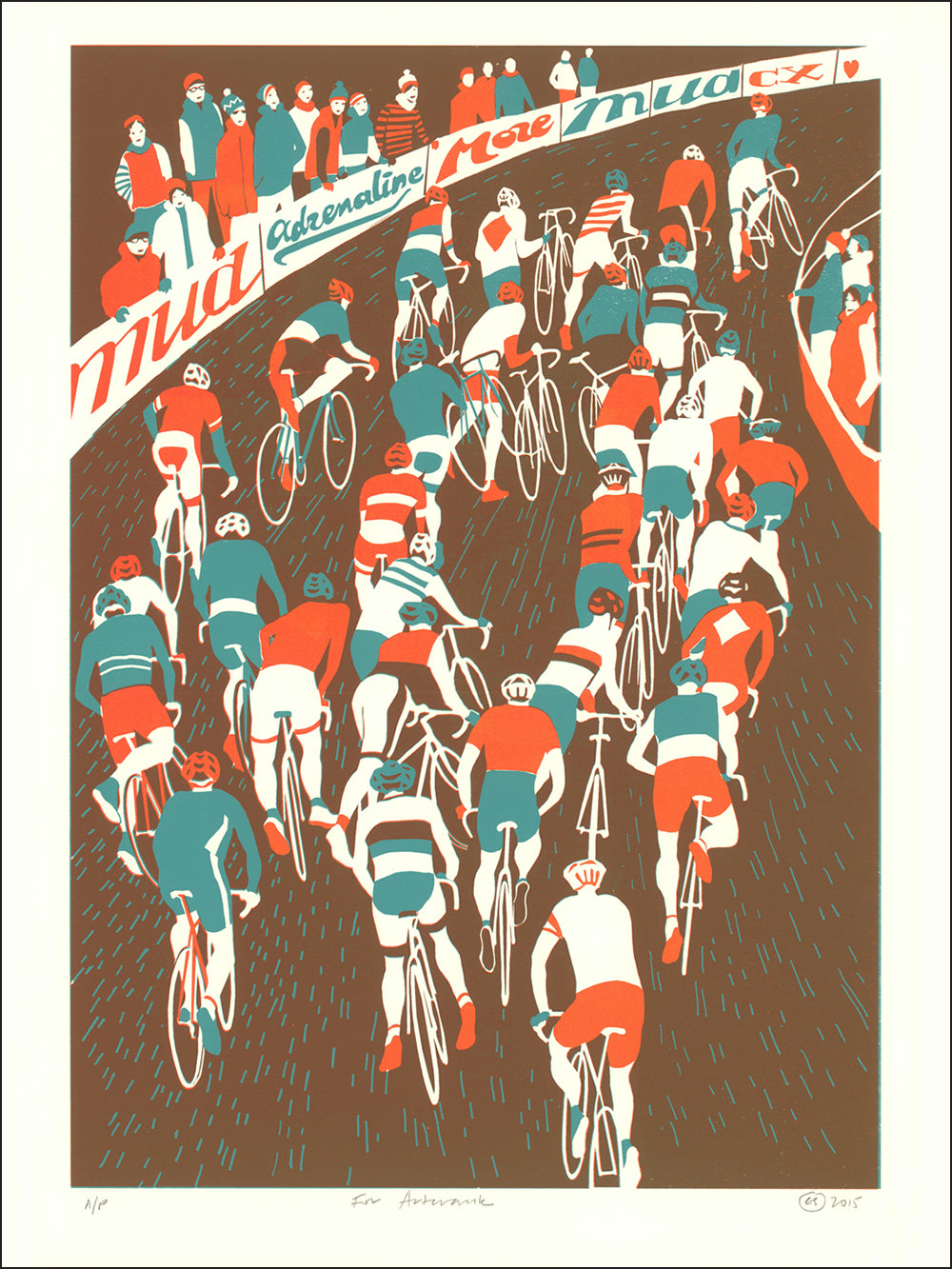 Eliza Southwood
Mud, Adrenaline And More Mud
ABOUT THIS PRINT
I'm kind of fascinated by CX. It's a great spectator sport. I don't think I could take part myself as it's so tough - but the mud, the atmosphere and the convivial atmosphere at CX races make it fantastic to watch. I was inspired by the sight of all these cyclists struggling up a muddy hill. Some were on their bikes, some were carrying their bikes, and some were sliding all over the place. And if you screen print red over turquoise you get a great mud colour.
SPECS
PRINT: High Resolution Digital Ink Jet with Archival Pigments

PAPER: Epson Hot Press Archival White
Meet Eliza Southwood
LOCATION  
London, England

ABOUT
I (quite unintentionally) seem to have a classic, retro style, and I guess that bikes fit well with that in that they have remained unchanged for so long. The colours of the peloton, the range of landscapes and the engineering of the bikes — at any stage in history — function well with the aesthetic I work with.
GET IN TOUCH with Eliza Southwood
SEE MORE
by Eliza Southwood