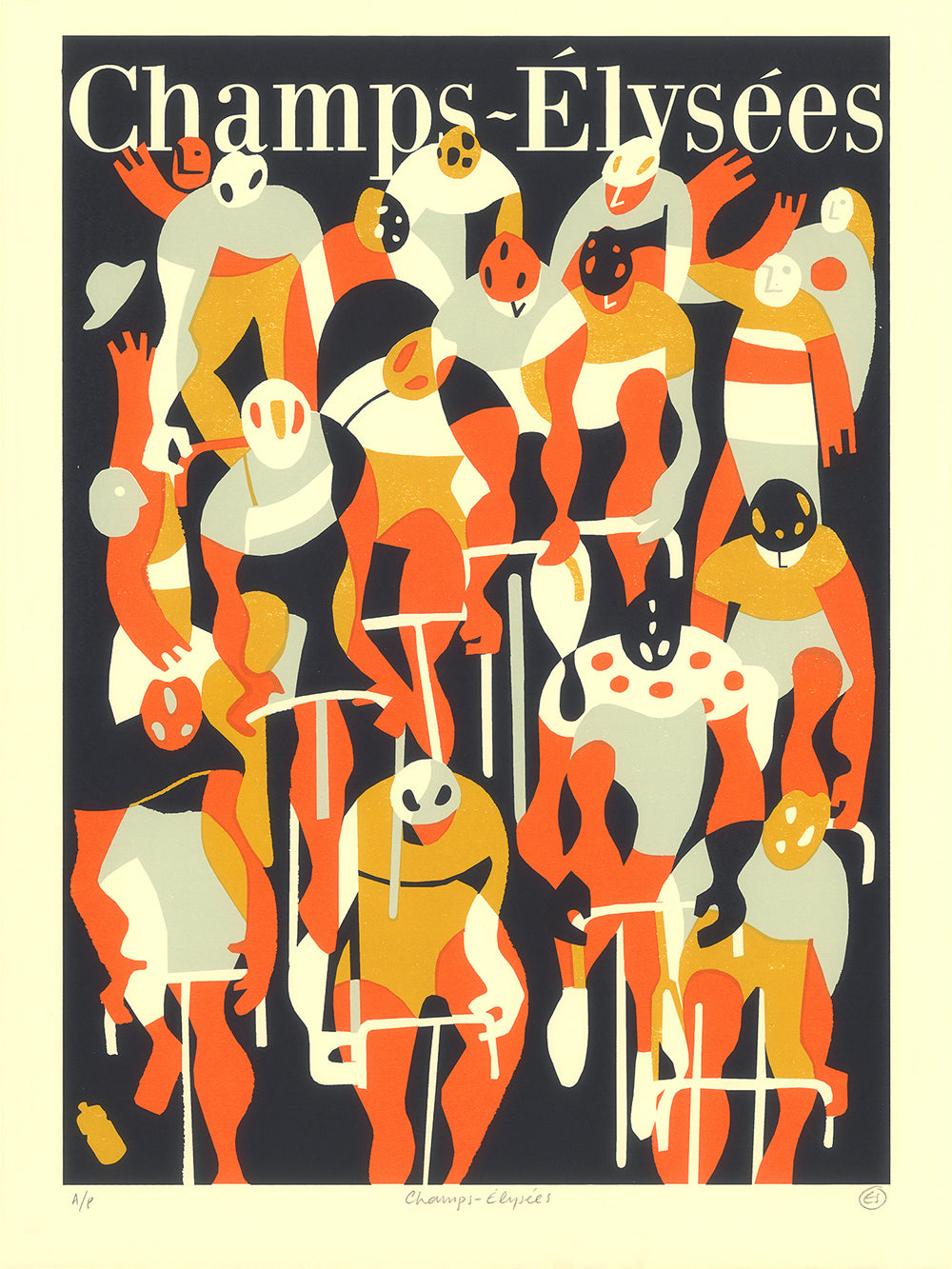 Eliza Southwood
Champs-Élysées
ABOUT THIS PRINT
A couple of years ago I was invited to watch the end of the Tour de France in Paris. Ever since then I've been meaning to create some artwork that reflects the atmosphere and the excitement of seeing the cyclists come round the Champs-Élysées on their final lap.
SPECS
PRINT: High Resolution Digital Ink Jet with Archival Pigments

PAPER: Epson Hot Press Archival White
Meet Eliza Southwood
LOCATION  
London, England

ABOUT
I (quite unintentionally) seem to have a classic, retro style, and I guess that bikes fit well with that in that they have remained unchanged for so long. The colours of the peloton, the range of landscapes and the engineering of the bikes — at any stage in history — function well with the aesthetic I work with.
GET IN TOUCH with Eliza Southwood
SEE MORE
by Eliza Southwood