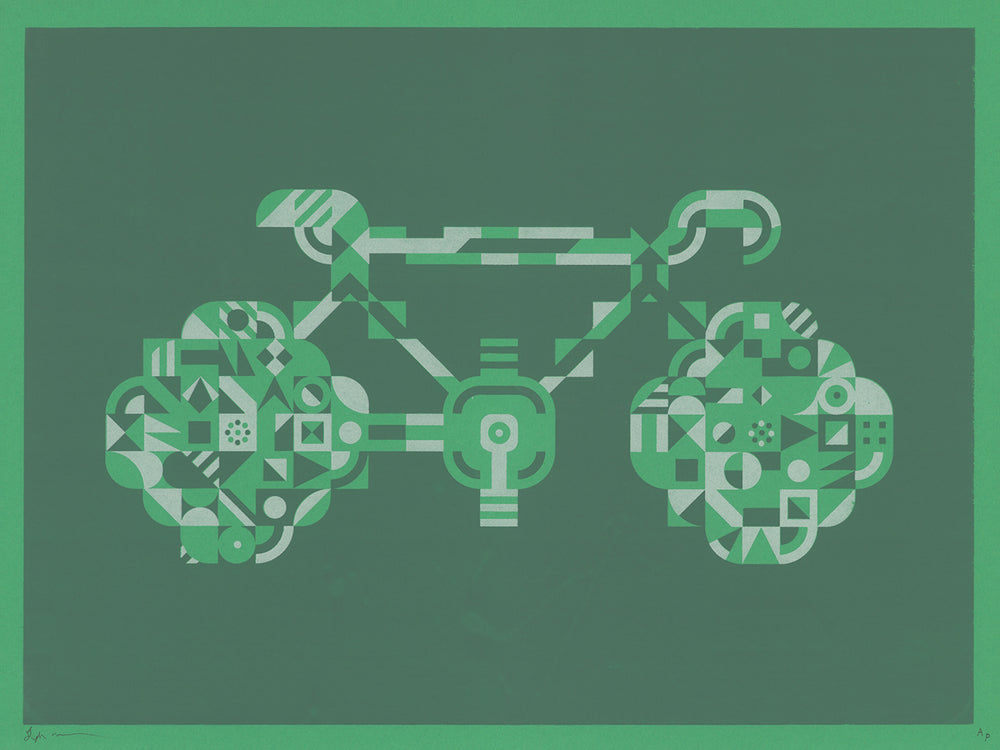 Dylan Wells
Zephyr
ABOUT THIS POSTER
I think that naval signal flags are really cool. From the beginning, I knew I wanted to do something that involved cutting basic geometry into all kinds of different shapes that can layer on top of each other in interesting ways.
SPECS
INK: 2-color handmade screen print
SIZE: 24" x 18"
Meet Dylan Wells
LOCATION  
Chicago, Illinois USA
ABOUT
I'm a designer with an interest in branding. My work is generally clean, geometric, and bold. Besides design, I'm an Eagle Scout who's into connecting with nature via bike, boot, and oar.
GET IN TOUCH with Dylan Wells
SEE MORE
by Dylan Wells