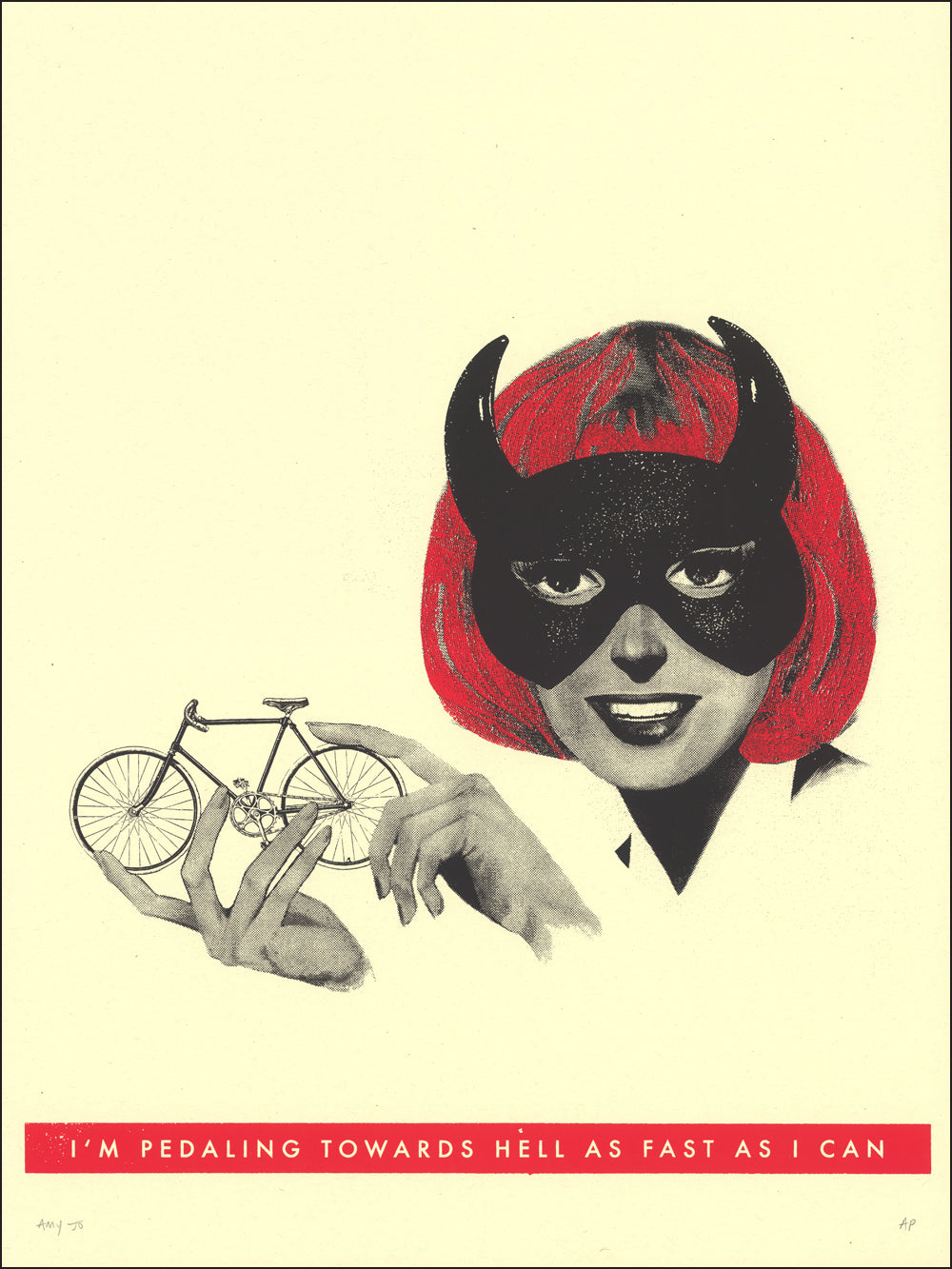 Amy Jo
Straight To Hell
ABOUT THIS PRINT
I saw a hand painted trike at an outsider art show with all these phrases about going to hell, and I liked that juxtaposition of a kids toy with hell. I could be mistaken but isn't hell typically reserved for adults?
SPECS
PRINT: High Resolution Digital Ink Jet with Archival Pigments

PAPER: Epson Hot Press Archival White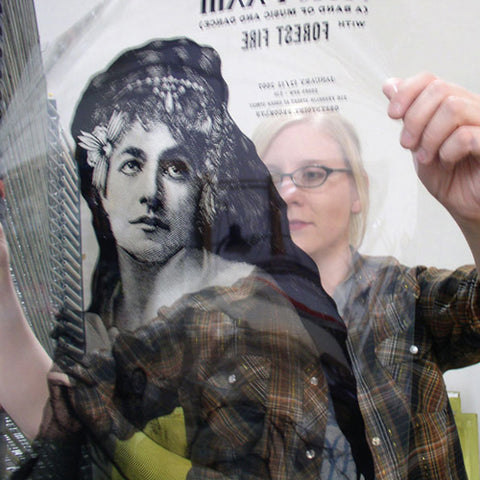 Meet Amy Jo
LOCATION  
Minneapolis, Minnesota  USA
ABOUT
I make hand screenprinted posters and art prints with an emphasis on humor, nostalgia, glitter, and the random surprises encountered in the printmaking process.
GET IN TOUCH with Amy Jo
SEE MORE
by Amy Jo