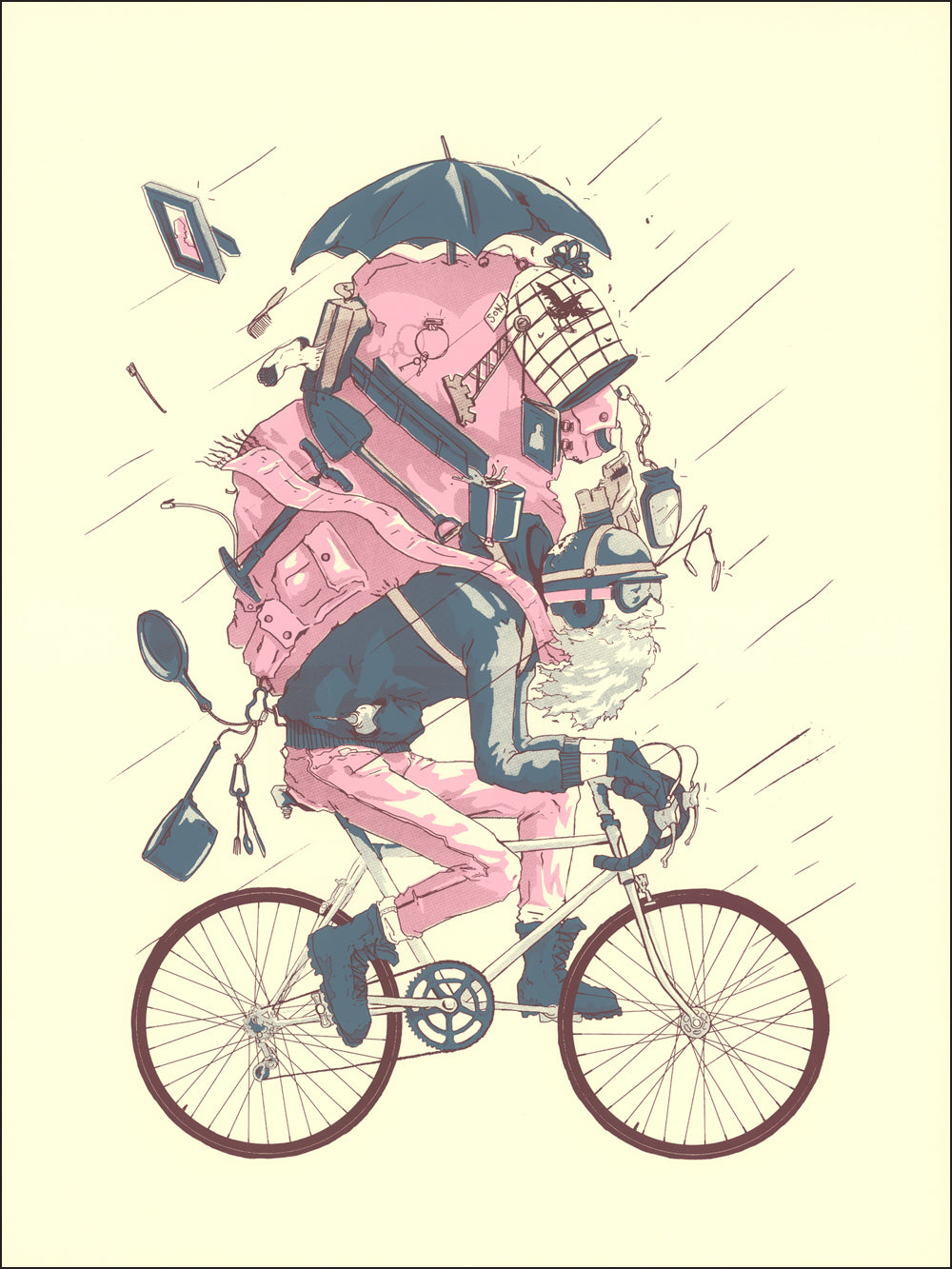 Derek Knierim
The Errand
ABOUT THIS POSTER
In terms of aesthetic, classic animators such as Sylvain Chomet and Hayao Miyazaki were a big influence for this poster. As I've grown, I've come to realize that many of these movies are a perfect blend of reality and absurdity. Conceptually I wanted to reflect the reality that many people carry all of their experiences on a day-to-day basis. Sometimes the unnecessary or sad bits fall off, but the journey is still moving and progressing. 
SPECS
INK: 3-color handmade screen print
SIZE: 18" x 24"
Meet Derek Knierim
LOCATION  
Denver, Colorado USA
ABOUT
I've always been inspired by cartoons, video games and comic books. This is likely because I feel the subject matter and worlds created within them are always breaking creative boundaries. While sometimes these things can be based on the world we live in, they are often new and fresh and find ways to present some sort of positivity to the world.
GET IN TOUCH with Derek Knierim
SEE MORE
by Derek Knierim