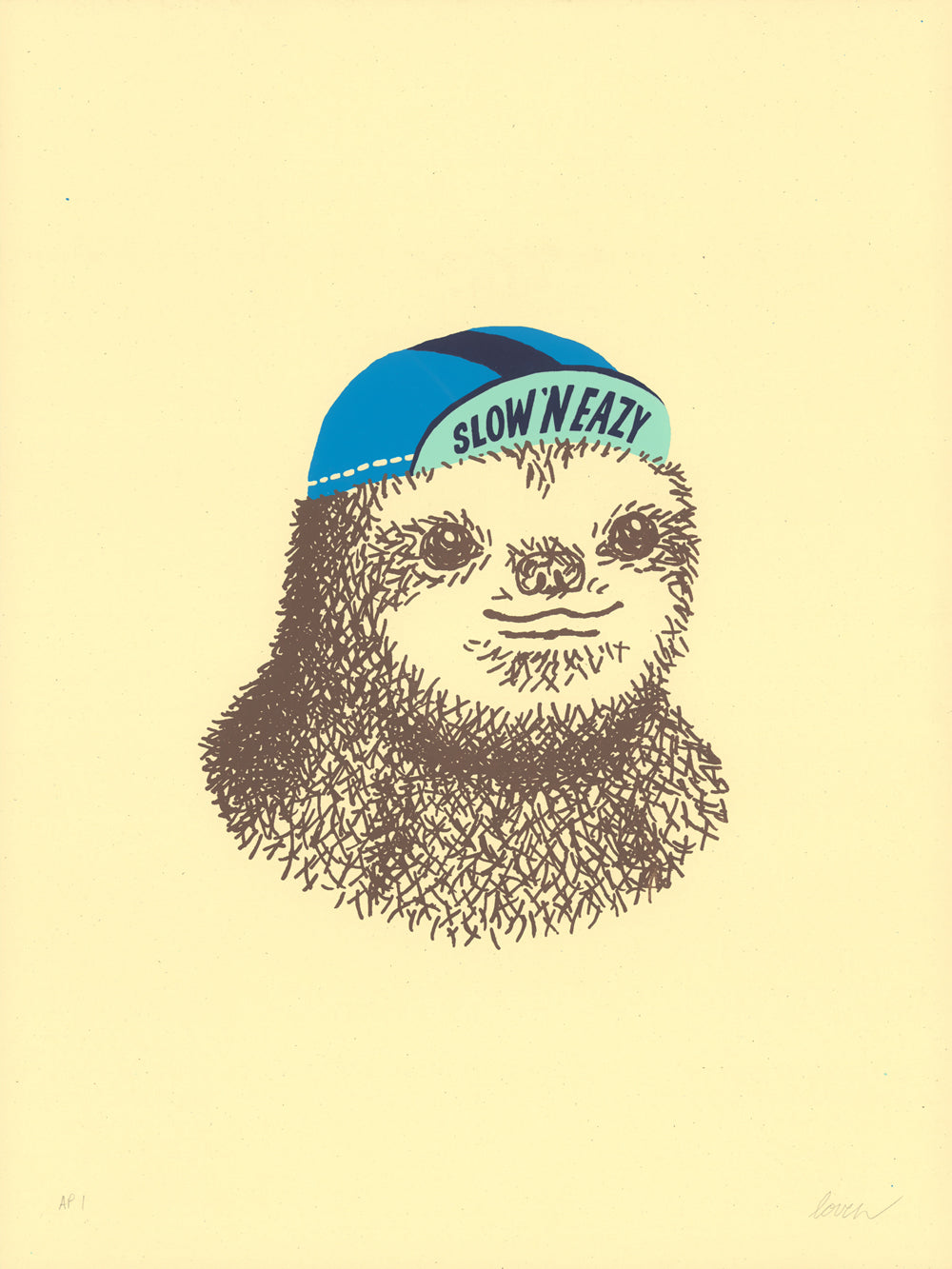 Cory Loven
Slow 'N Eazy
ABOUT THIS POSTER
I've always thought that those cycling caps look silly on people's heads, and maybe it would look funny on a cute animal, like a wholesome little sloth. Done!
SPECS
INK: 4-color handmade screen print
SIZE: 18" x 24"
Meet Cory Loven
LOCATION  
Minneapolis, Minnesota  USA
ABOUT
I do graphic design and illustration from the wholesome Midwest. Formerly of CSA Design, Blu Dot, Studio MPLS, General Mills, and Draplin Design Co. I specialize in logos, icons, posters, and illustrations. Mulligan Studios is your one-stop-shop for all your graphic needs.
GET IN TOUCH with Cory Loven
SEE MORE
by Cory Loven