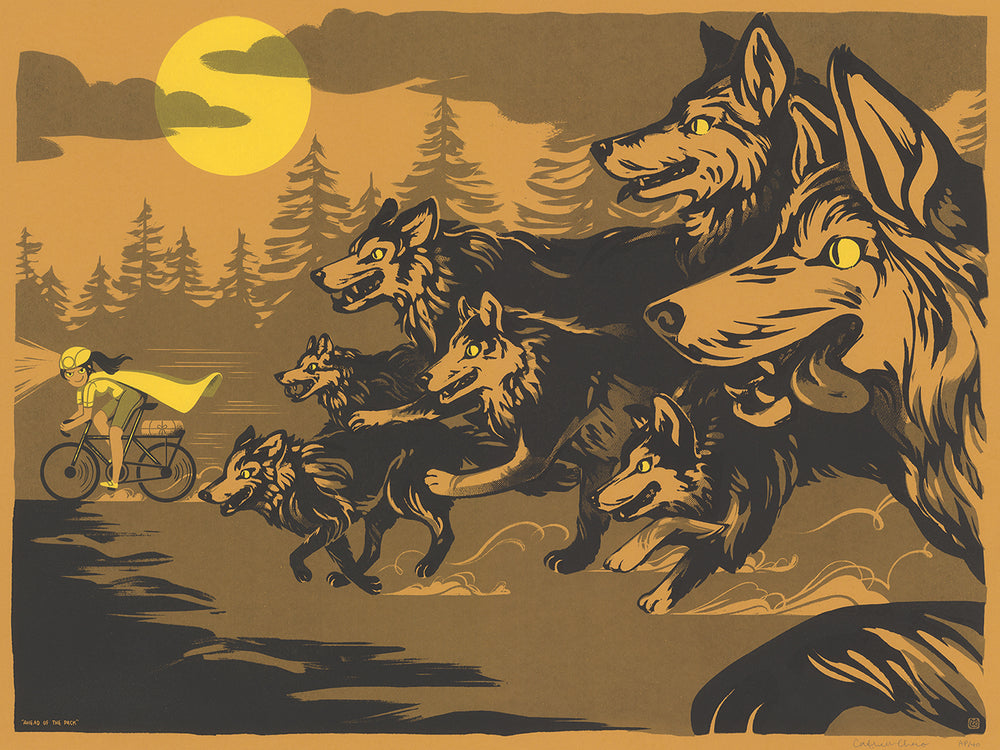 Catherine Chao
Ahead of the Pack
ABOUT THIS POSTER
If you've ever ridden your bike alone late at night with only the beam of your headlight as company, sometimes you wonder what looms in the darkness behind you. This poster was inspired by that feeling, by watching a nature documentary with a fascinating bit about wolves, and by the fleeting idea of Little Red Riding Hood as a bike messenger.
SPECS
INK: 3-color handmade screen print
SIZE: 24" x 18"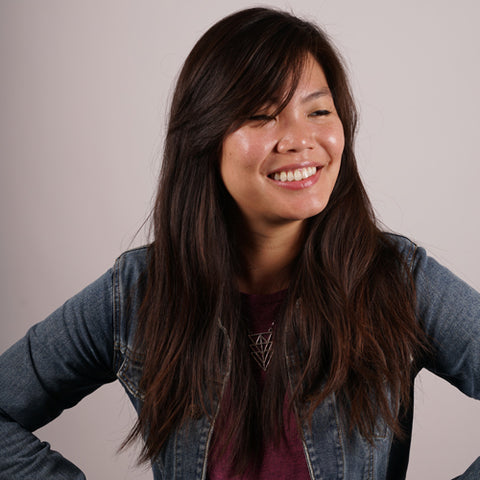 Meet Catherine Chao
LOCATION  
Austin, Texas  USA

ABOUT
I'm an illustrator, graphic designer, and a youth art program specialist. In my work, I like to apply the ideas of play, exploration, or discovery because they are fun and exciting. I like printmaking because editions are a democratic way of making affordable art. In designing posters, I love the constraint of limited color, using color overlays, and working with negative space.
GET IN TOUCH with Catherine Chao
SEE MORE
by Catherine Chao