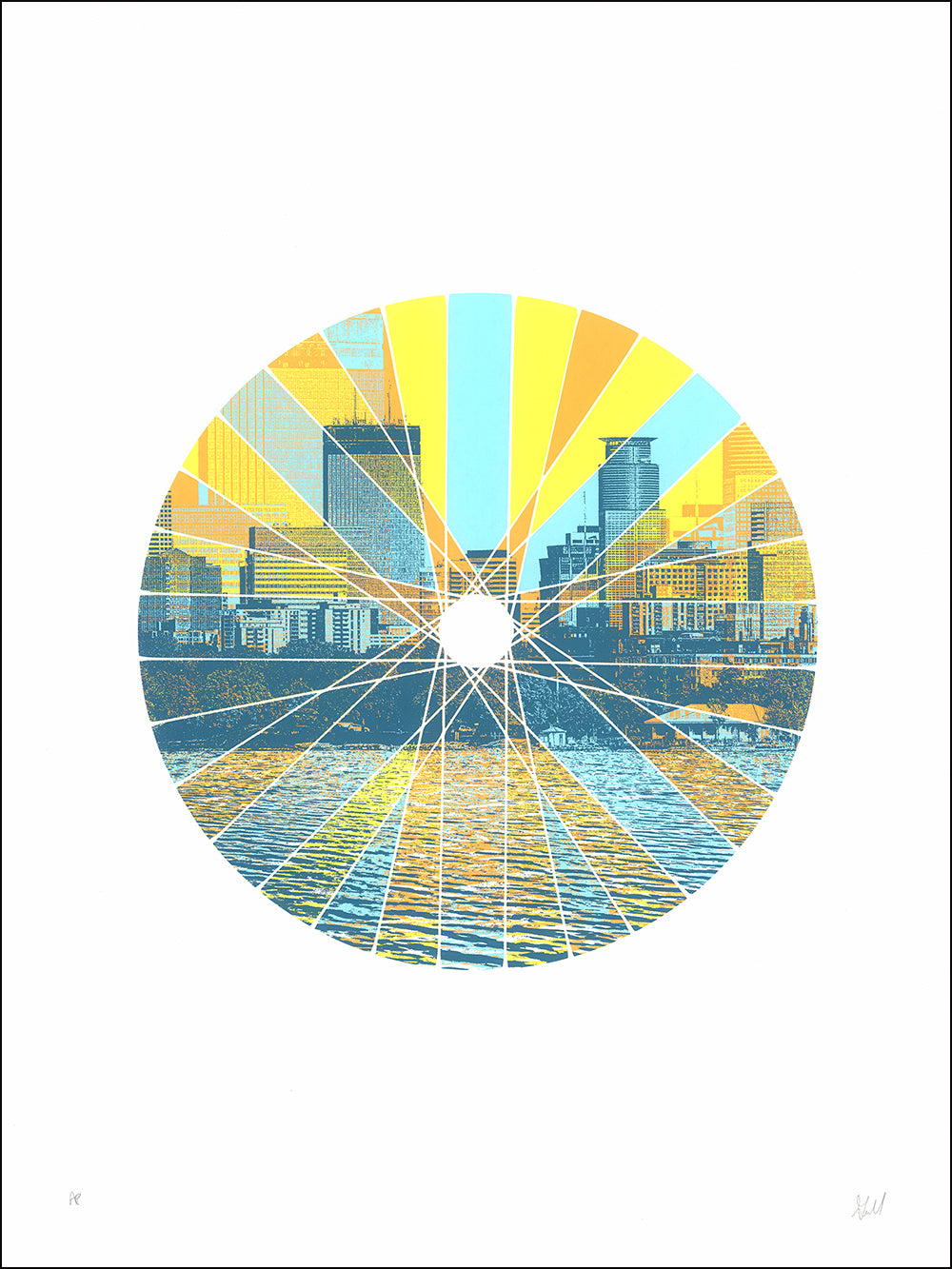 Brian Geihl
Local Spokes
ABOUT THIS POSTER
I look at a bike and think about the places it takes you. The experiences you have and the memories it creates. As a geometric fan, I can't help but admire all of the beautiful angles created in a bike wheel. I love lakes and architecture, so naturally one of my favorite memories captured on a bike is riding near lake Bde Maka Ska.
SPECS
INK: 4-color handmade screen print
SIZE: 18" x 24"
Meet Brian Geihl
LOCATION  
Elk River, Minnesota  USA
ABOUT
I have a strong interest in graphic design, printmaking and photography. All of these passions seem to intertwine with each other in my work. Sprinkle in an insatiable thirst to learn and I can't stop creating. The excitement is not knowing what is next. Artistic stuff aside, I am a father of four young children and am so fortunate to tackle that daily challenge with my beautiful wife, Annie. I'll be honest, life is pretty crazy in the Geihl household.

SEE MORE
by Brian Geihl