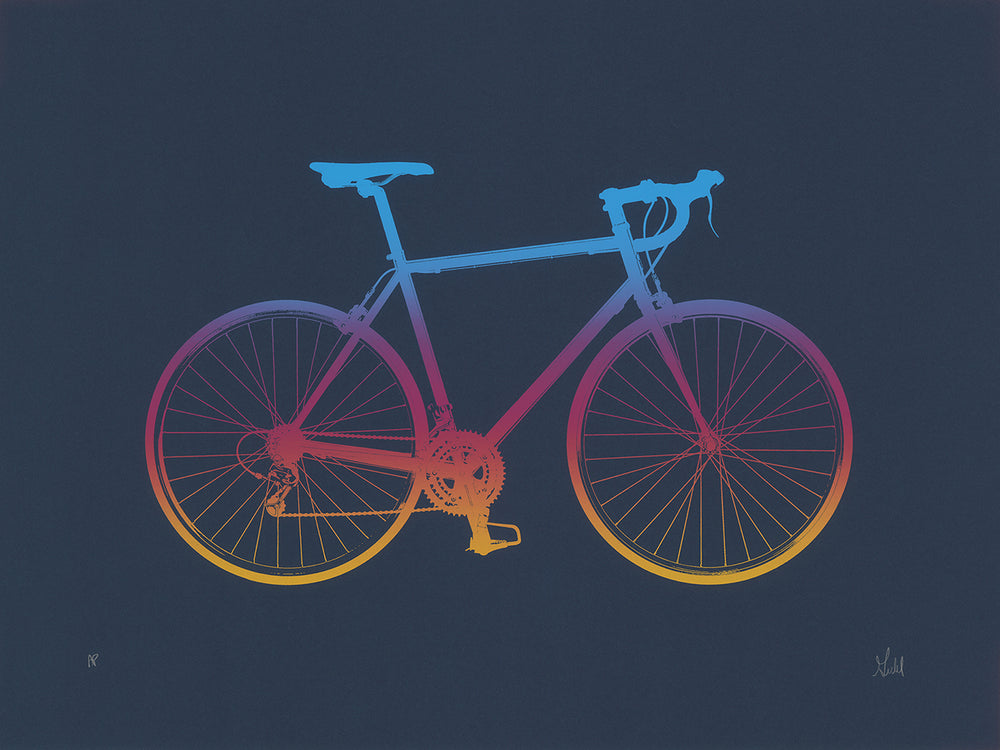 Brian Geihl
Harmony
ABOUT THIS POSTER
I created several designs that were very complex and kept getting busier and busier. Needing a break from all the chaos, I tried a very clean and simple design and it just clicked. I feel that way about riding a bike as it allows you to leave the craziness of life behind for a moment while you enjoy the ride.
SPECS
PRINT: High Resolution Digital Ink Jet with Archival Pigments
PAPER: Epson Hot Press Archival White

Meet Brian Geihl
LOCATION  
Elk River, Minnesota  USA
ABOUT
I have a strong interest in graphic design, printmaking and photography. All of these passions seem to intertwine with each other in my work. Sprinkle in an insatiable thirst to learn and I can't stop creating. The excitement is not knowing what is next. Artistic stuff aside, I am a father of four young children and am so fortunate to tackle that daily challenge with my beautiful wife, Annie. I'll be honest, life is pretty crazy in the Geihl household.

SEE MORE
by Brian Geihl