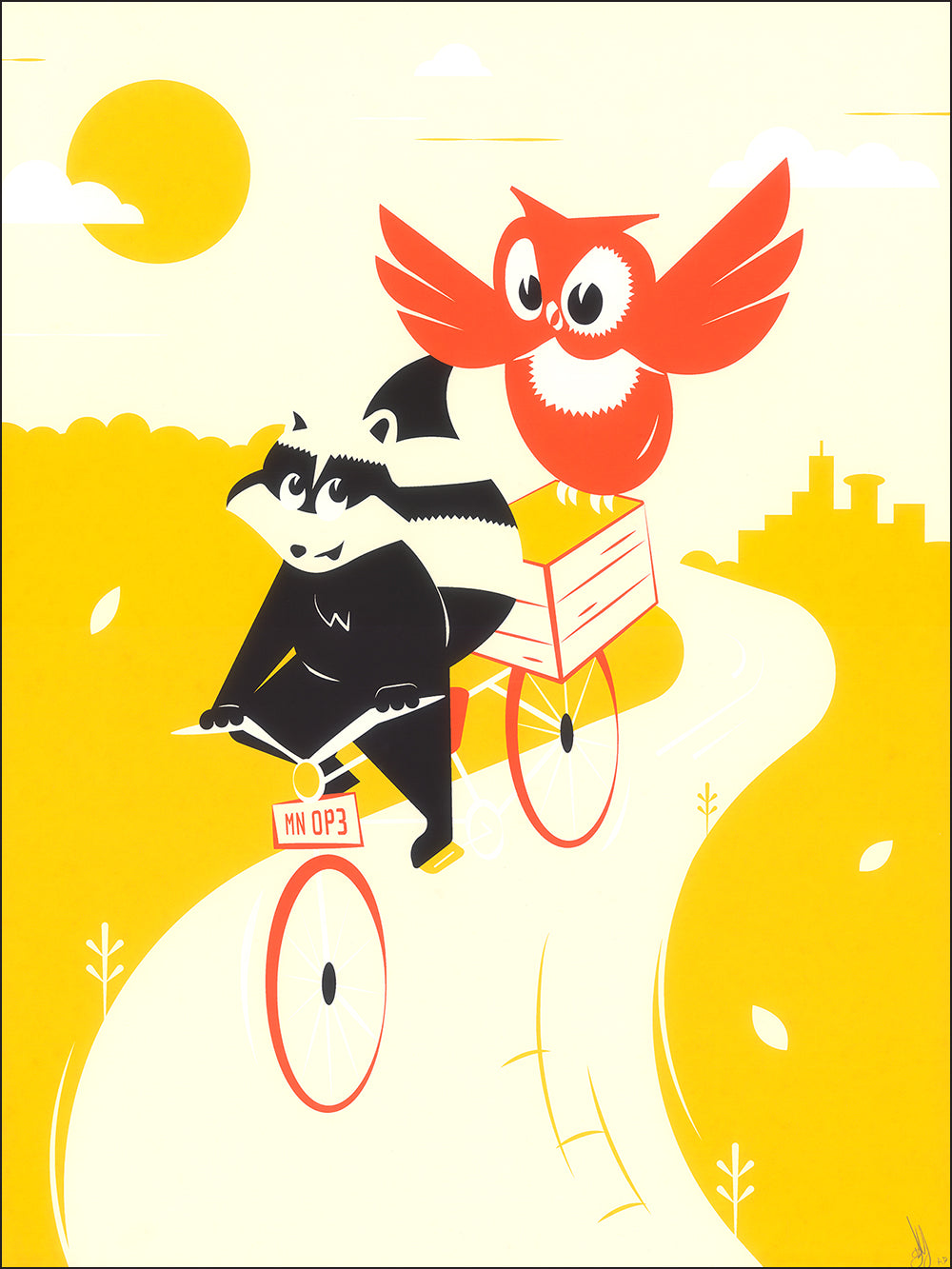 Brandon Lord
Joyriders
ABOUT THIS POSTER
I'm always inspired by vintage logos, mascots and badges, so for this poster I was inspired by the Red Owl Grocery Store and wanted to pay tribute and create a scene with the beloved mascot riding a bike with his friend, the Friendly Raccoon.
SPECS
INK: 4-color handmade screen print
SIZE: 18" x 24"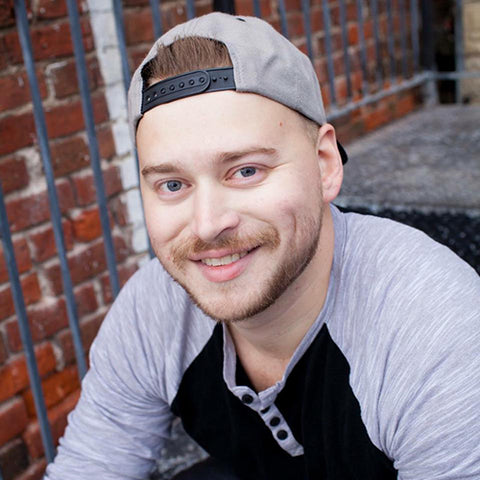 Meet Brandon Lord
LOCATION  
Minneapolis, Minnesota  USA
ABOUT
I am graphic designer living and working in Minneapolis. I specialize in branding, packaging, art direction, social media, web design, and illustration. I've realized a new-found love for poster art, and excited to be a part of ARTCRANK.

GET IN TOUCH with Brandon Lord
SEE MORE
by Brandon Lord