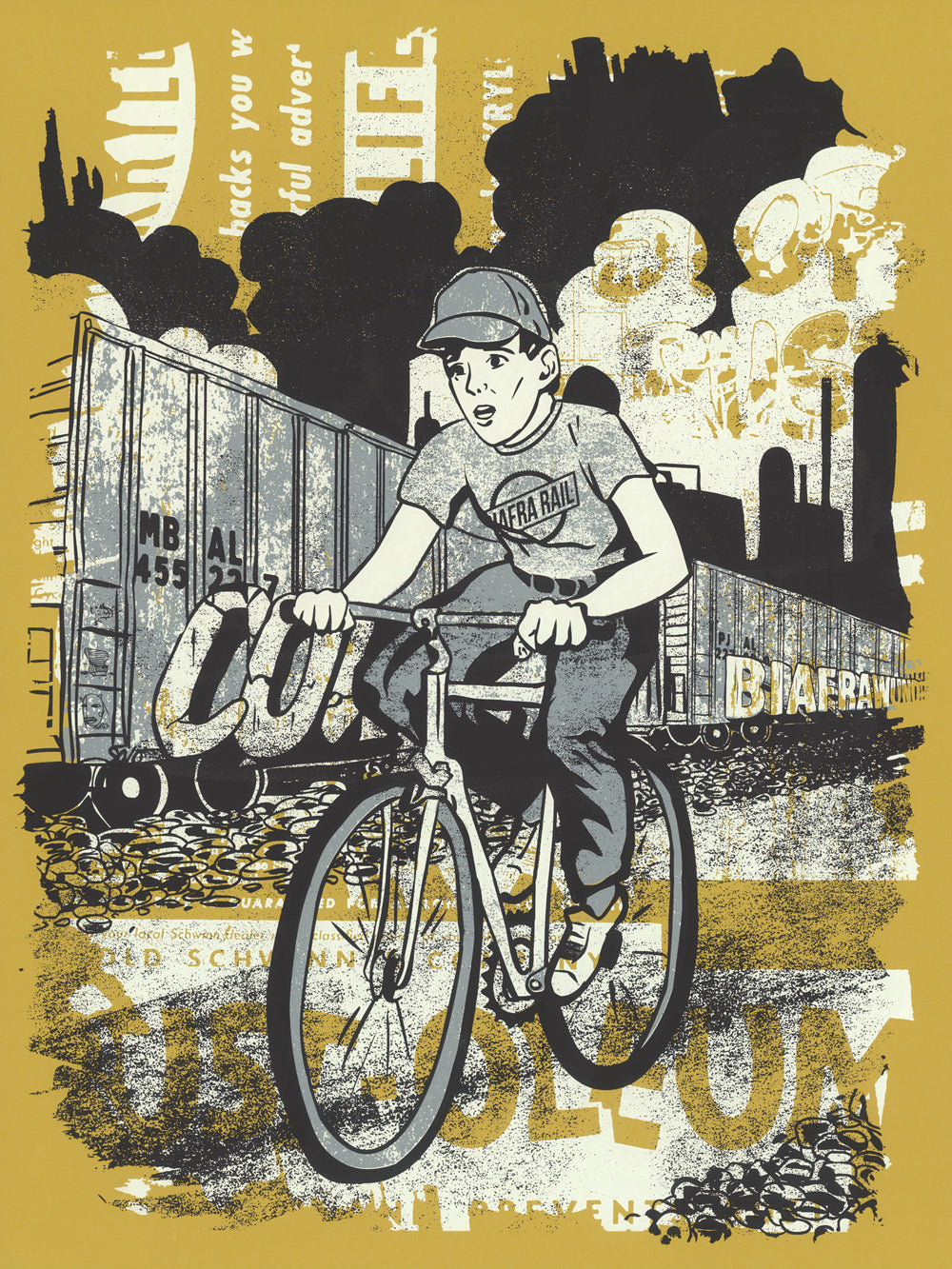 Biafra, Inc.
Escape!
ABOUT THIS POSTER
Bikes are a great and silent way out of dicey situations. This print is a celebration of that useful feature.
SPECS
INK: 3-color handmade screen print
SIZE: 18" x 24"
Meet Biafra, Inc.
LOCATION  
Minneapolis, Minnesota  USA
ABOUT
I am an artist working legally and illegally in the Twin Cities. I work in a variety of mediums, primarily screen printing and spray paint.
GET IN TOUCH with Biafra
SEE MORE
by Biafra, Inc.