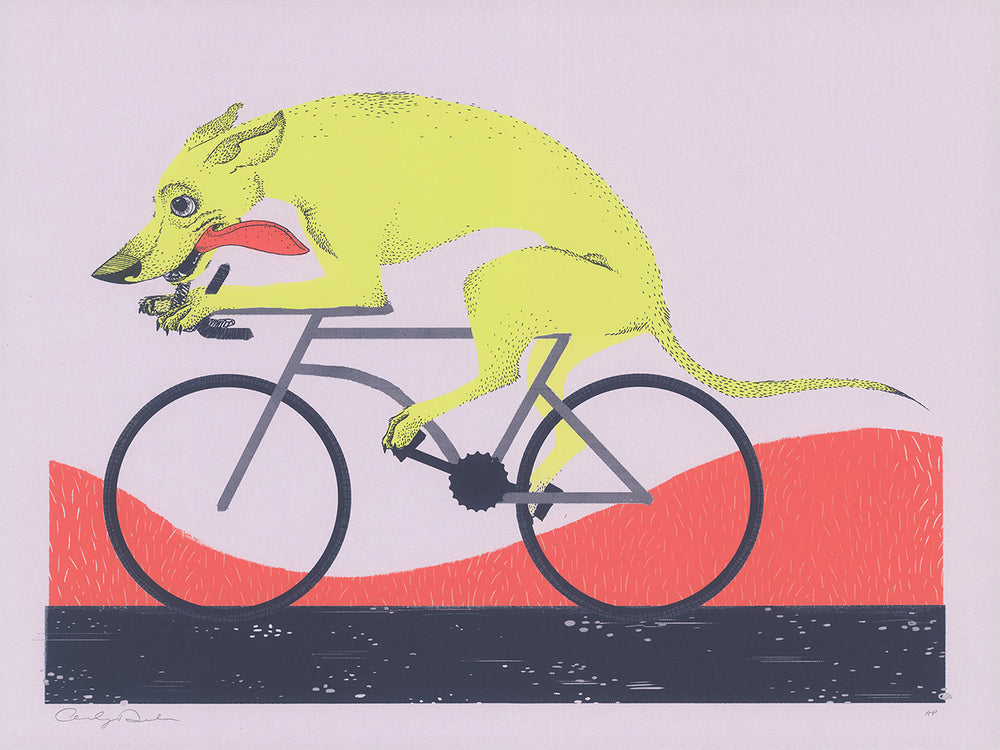 Ashely Rades
Ride, Dog, Ride!
ABOUT THIS POSTER
I wanted to draw a dog, and I was definitely inspired by the children's book 'Go, Dog, Go!' So I drew this fun loving dog on a bike, enjoying the ride for the sake of the ride. Ultimately I think that's what dogs do best!
SPECS
INK: 1-color handmade screen print
SIZE: 24" x 18"
Meet Ashely Rades
LOCATION  
Andover, Minnesota  USA
ABOUT
My work strives to have some greater story to it. It could be something simple like a season or a smile, or it could be something much more complex like a full story. I think that illustration is a way we can tell peoples stories with that extra emotional "unf." We can set the scene and tell the story in one image, and I think sometimes that can increase the impact of a story. My work celebrates that.
GET IN TOUCH with Ashely Rades
SEE MORE
by Ashely Rades