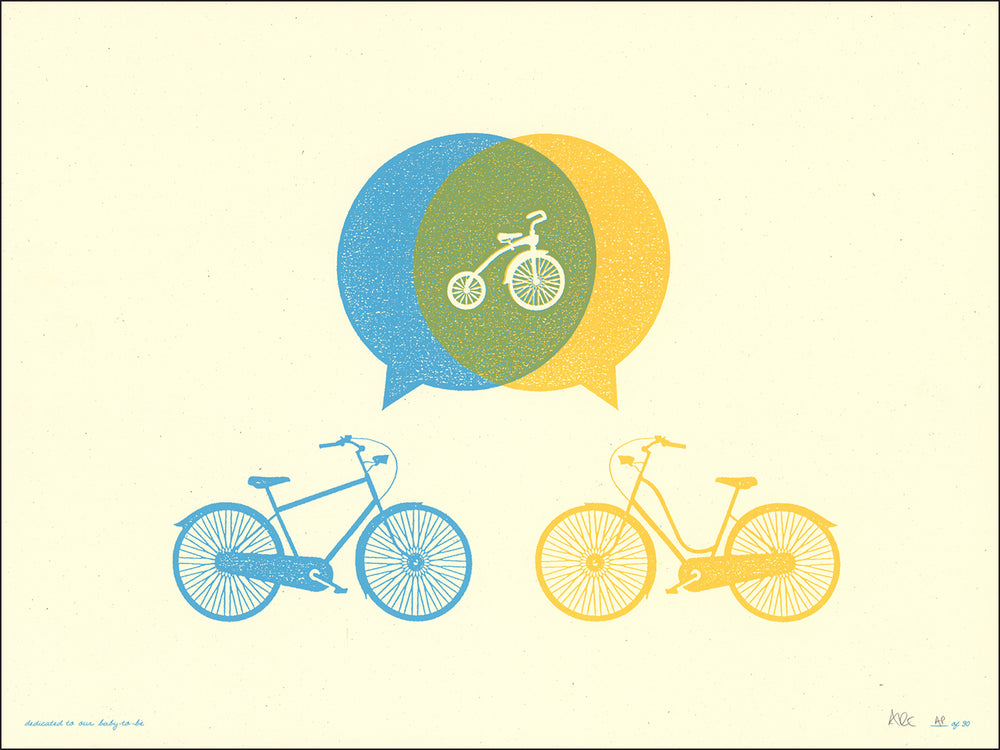 Allan Peters
Baby To Be
ABOUT THIS PRINT
When I first designed this poster, my wife and I had just found out that we were going to have a baby and so I wanted to do something that mixed that joy with my joy of biking.
SPECS
PRINT: High Resolution Digital Ink Jet with Archival Pigments
PAPER: Epson Hot Press Archival White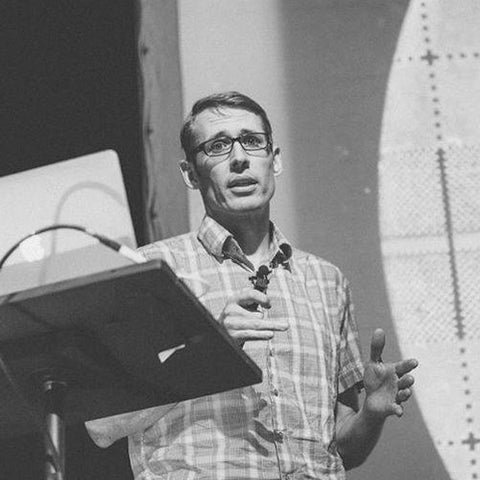 Meet Allan Peters
LOCATION  
Minneapolis, Minnesota  USA
ABOUT
Allan Peters is the co-founder and Chief Creative Officer of Peters Design Company. At PDCo he has partnered with brands such as Nike, Amazon and Patagonia. His work has been recognized internationally by numerous award shows and magazines including Clio, Communication Arts and How Magazine. He is a lover of handcrafted vintage and antique goods and comes alive when scouring small town antique malls and swap meets.
GET IN TOUCH with Allan Peters
SEE MORE
by Allan Peters